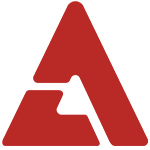 UPDATE: Reverting back until issues are fully resolved by Disqus.

Over the past day we made an update to utilize the new Disqus 2012 platform. Disqus rolled out their new platform and eventually all sites utilizing their commenting platform will have to make the shift. We understand nobody really likes change, but instead of delaying the inevitable, we went ahead and updated to their new platform.

Disqus is still rolling out updates to the platform, so there may be some bugs, but rest assured, they are working them out.

With that said, many users are asking about comments disappearing. We have been trying to confirm this, but have not been able to replicate the issue. It may be that your default sort setting is set to "Best," which means, after posting your comment, it could drop to a different position as the "Best" option puts the top liked comments first. If you don't like that and want to go back to the original method of sorting, just click the "Discussion" drop down as shown in the screen shot above and switch your setting to "Newest".

At the moment this is the only way to fix the sorting issue, as we are unable to change the default sort order to "Newest", but as soon as Disqus rolls out that functionality, we will switch the default setting back to "Newest."

If you have any issues or problems posting comments, obviously you won't be able to post your issue here, so please do so on our Issues & Questions forum. But before that, try logging out, resetting cookies and caches and logging in again. If this doesn't resolve the issue, then please let us know on the forums.

P.S. If the issues persist, we may roll back to the older Disqus platform, but we wanted to give the new platform a shot.

Thank you.