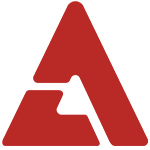 With the release of their second album's teaser image, NU'EST became the subject of hot discussion, obtaining the #1 spot for the 'Twitter Person' category on search portals.

The 'Twitter Person' category updates with the names of public figures that are being discussed the most at the moment in Korea on Twitter. Ranking #1 in the category thus signified the amount of interest and buzz NU'EST stirred up with the release of their teaser photo.

Representatives from Pledis Entertainment commented, "The NU'EST members are practicing day and night in order to present the strong and charismatic appearance of the NU'EST that you see in the teaser image. To return the amount of interest and love [the fans] have shown them, and more, the members will reveal an upgraded musical ability and image of themselves."

NU'EST will be releasing their album sometime during mid-July. They plan on delivering a new, addictive, and hot title song, along with a powerful performance.