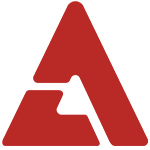 Girls' Generation member Sunny charmed viewers with her trademark aegyo on the June 19th broadcast of KBS' '1 vs. 100'.

Sunny introduced herself on the show saying, "Right now it's Girls' Generation, today is Sunny['s] Day!" She added in a voice full of aegyo, "Please give me the prize money." The 100 male competitors could not hide their smiles at the sound of her cute request.

The program's host Han Suk Joon mentioned, "I've heard that Sunny acts differently in front of guys."

Sunny giggled and replied with a quick, "Yes," acknowledging her change in behavior. Later on in the show, she danced to the Girls' Generation song "Kissing You" to the delight of her uncle fans.

In other news, singer Baek Ji Young also made an appearance on the same episode for an intense showdown against the 100 male participants.
Check out Sunny's
aegyo
below!
Source: Sports Seoul via Nate