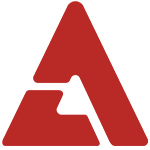 Peppertones (PPTNZ), a newly transformed indie duo, made their first step into the music industry in 2004 with a simple goal in mind: to create songs with sounds that stimulate the listeners, just as pepper adds a pinch of flavor to a simple dish.

With Jang Won Lee on the bass and Jae Pyung Shin on the guitar, the duo successfully transitioned from computer science majors at KAIST University (Korea Advanced Institute of Science and Technology) to an uprising indie duo, producing albums filled with melodic songs that everyone can relax to.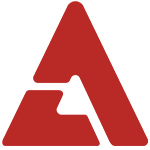 One thing to focus on when listening to Peppertones is their endorphine-filled lyrics. The duo's lyrics are mostly written in a whimsical storytelling format which attracts the listeners even more as it harmonizes with refreshing vocals. Since the beginning, Peppertones wrote lyrics that give those who are in despair, a reason to be happy and a reason to be hopeful. This theme is continued throughout their albums.
Peppertones- "
Park Vacation
"
Up until their most recent album, the duo left the singing to various honorary singers such as
Deb
,
Lee Sun
,
misskim
,
Gong Min
and many others. One of Peppertones' most well known song, "Super fantastic" in their 1st album, '
Colorful Expres
s', is also sung by a guest vocalist. The duo once expressed that they preferred guest vocalists to sing their songs because they didn't think that they depicted the hopeful message of the song well.
"
Super Fantastic
" was made popular because of its delightful and upbringing lyrics, which were completed with Peppertones' signature female vocal sound. The lyrics are especially easier to understand because it is written and sung in simple English, with the simple theme of overcoming struggles and carrying your dreams on your back and moving forward.
Peppertones - "
Super Fantastic
"
Peppertones rose to the surface and garnered much interest when they were guested on the popular live music show program, '
Yoo Hee Yul's Sketchbook
'. Listeners were finally able to listen to their rather calming vocals when they performed the song, "
I wish you Happiness
" from their most recent album, '
Beginner's Luck
' (2012). From all the honorary singers singing in there prior albums, you'd think that the artists lacked a great voice. But the album brought a pleasant surprise to Peppertones' original and new fans as they performed with flawless control of both vocals and instrumentals.
Like many indie groups, Peppertones has a definite theme and structure that they stick to making the songs in their albums rather repetitive. But with the motto of becoming a '
2 people band, a new therapy for depression
', the duo continues to create delightful songs with encouraging lyrics, lifting worn-out souls from their stressful routines. This indie duo may not be the best looking, or have flashy performances, but they certainly have their own distinct personality in their songs and their talent in music producing is not to be over-looked.
Peppertone
s- "
Bikini
"
Additional Recommendations:
01. "Love and Peace" (Beginner's Luck)
02. "Midnight Train' (Sounds Good)
03. "ABC' with Arina of Mocca
04. "Bike" (Colorful Express)
05. "New Hippie Generation" (New Standard)
Look forward to more K-indie on the next 'Coffee Break'!  And if you have any other indie groups you would like to see on spotlight, comment below!
Source & Photo: Peppertones' Blog & Twitter