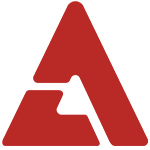 After releasing photo teasers for
Jung Ah
,
Lizzy
, 
UEE
,
NANA
,
Raina
,
Juyeon
,
E-Young
, and
Kaeun
, as well as a super hot MV teaser for
After School
's 5th Maxi-Single "
Flashback
", we now have a new group photo.
Rather than one sultry lady, all the members are on hand showing off ultra-sexy and charismatic poses.
Playgirlz and Playboyz should be looking forward to After School's 5th maxi single, 'Flashback', as it's been a year since the group has made a comeback. The single will be released in stores on June 21st and online on the 20th.
In case you missed it, check out the MV teaser below.
Tip: pledislovers