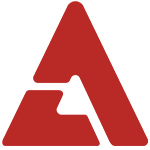 Although most of the discussion surrounding the international presence of K-Pop centers around the "Big Three" entertainment agencies - SM, YG, and JYP Entertainment - there are numerous smaller, but just as potent, agencies working to bring the Hallyu Wave to even farther shores.

One of those companies is Pledis Entertainment. With acts such as Son Dam Bi, After School, NU'EST, and Orange Caramel under its belt, the firm is a force to be reckoned with.

The CEO of Pledis Entertainment is Han Sung Soo, who jumped into the entertainment industry fray in his 30s when he was a ballerino, eventually becoming a manager for SM Entertainment and, finally, the creator of his own entertainment firm. Star News recently sat down with the man to talk about his plans for the future and his current strategies.

----

Why did you decide to transform into a manager from a ballerino?

I began to feel that ballet wasn't going to be the rest of my career. I was envious of the process of creating creative content, and I thought that with my passion, I would do well in creating art for the masses. Since I had studied pure art, I always had respect for creativity, and after some pondering, I decided to go into the entertainment world. I sent resumes to Daesung Entertainment (now known as DSP Entertainment) and SM Entertainment, but they never contacted me.

You started working as a manager under SM Entertainment.

At first, I didn't know how hard the work would be, and I only tackled it because I wanted to seek out a challenge. I used to park my car in front of the SM building and become lost in thought. Over two months, I must have visited the building over 30 times. [Laughs] Then miraculously, I got through to President Lee Soo Man and told him outright, "I want to learn". So that's how I began working as a manager. Now that I think about it, I have no idea what possessed me to do that. It's a bit late to say this, but I lied to an SM employee to find out his phone number. [Laughs]

You began at the relatively old age of 30 and created your own company in 10 years.

Working as a manager for BoA, I learned about the domestic and international entertainment process. Everything was an adventure, and I think I gained some unique experience watching it all from up close. Following that, with another company, I debuted a girl group in America called S Blush with Son Dam Bi and Kahi. This process was also a good foundation for today's K-Pop activities.

How does it feel to look back upon 10 years of success?

In 2007, I took Kahi and Son Dam Bi to create Pledis. We had no building nor an office, but we had certainty. Rather than try to create a singer, I wanted to lay the foundation. So even though we didn't have an office, we had a practice room. It's the same now, but we did not spare any expense on trainees. Training is the most important phase. As I saw acts like Son Dam Bi, After School, and NU'EST mature and grow, I feel pride as well as responsibility.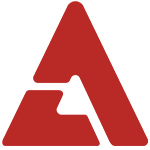 Is there a special Pledis know-how on how to manage your artists?

Pledis places importance on communication and training. We have an institutionalized mentor system, so we regularly have counseling and communication sessions, and we talk often with our artists. We also place focus on performance, so I personally oversee their practice. Our amount of training is on the larger side, for a distinguished performance.

Do you have a unique strategy for the K-Pop market?

We manage our trainees through a training system that connected with various countries overseas. For those living overseas, they have their definite color and style. We have training systems in Los Angeles, Shanghai, and other cities where instructors teach acting and performance. We share opinions through a monitor connection with Seoul. Our training system that participates directly with instructors in the field is the foundational force behind creating a K-Pop star.

How will you work with After School's graduation and admission concept?

There have already been several groups in Brazil and Japan where the members are switched out constantly. If we were to debate the creation of the admission/graduation concept, it would be Europe. When we reach a certain point, there is still a fear over the word 'graduation' when it comes to leaving the team. Of course, if a fan's favorite member graduates, there will be negative thoughts about never getting to see that member again. Thinking long-term, it is a way to enliven the members' unique traits and to allow them to exist for a long time in many different forms. Former members Yoo So Young and Bekah left for acting and education, and we're thinking about the next graduate. If only to wash away the fans' concerns, the graduates will leave a good precedent before they leave the team. To do that, I feel we need to put in greater effort.

Many fans worry about the graduation system.

It is definitely a strange way of operation. But graduation and admission has been a part of After School since their debut, and the team will move forward based on that fact. It's not to simply add members, and any graduation and admission is decided upon after a long discussion. Even if they're celebrities, a company cannot control their wishes and they shouldn't need to. In the case of Bekah, we gave her several months to think about it, but she decided to graduate.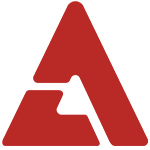 What are the strong points that Pledis' artists possess in the K-Pop market?

First of all, we want to turn After School into a group that gives truly amazing performances rather than simply sing and dance. Following our drum performance, we created a tap dance. To enliven their long-term relevance and unique merit, we spun off Orange Caramel, and I think we earned a new market by grouping three members with similar traits together. For NU'EST, we'd like for them to act as the messenger for those in their 'teens.

Orange Caramel is scheduled to begin Japanese activities this summer.

There hasn't been a K-Pop group so far with such vivid costumes, huge ribbons, and sweet performance, so the Japanese response has been hot. We will show off Orange Caramel's unique 'candy culture' themed melody and choreography. According to the response, their combination of traditional Korean liveliness and off-the-wall fashion is getting results.

What do you think is a unique positive trait to K-Pop?

Dancing and singing skills to rival those of any foreign pop group, and our streamlined music and performances. The reason why K-Pop is standing in the middle of Asia is not only because of addictive hook songs, but also because of our polished sound and composition. It's important to always keep learning by communicating with foreign countries.

----

With two to three teams making their debuts this year, Pledis is beginning to take shape. "K-Pop is beginning to become Asian pop," Han said. "It's not an exaggeration to say that it is a cultural revolution tying together all of Asia. Expanding to more foreign countries is good, but I want to responsibly handle our Japanese activities and proceed step-by-step."

Source: Star News via Nate