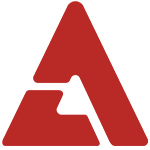 SM's newest group EXO-M has claimed the number one spot of various weekly music charts in China with their title song "MAMA", which was released on April 8th.

EXO-M claimed first place on the latest weekly music chart of the popular program 'Yin Yue Feng Yun Bang,' which airs on BeijingTV and nine other channels.

Moreover, the music video for EXO-M's 'MAMA' not only claimed first place for the most viewed on the daily chart of 'Yin Yue Tai', an online Chinese music video site, but also appeared on the weekly chart for four straight weeks, attesting to EXO-M's explosive popularity.

EXO-M's music video for 'History' also ranked in the top 5 for eight weeks in a row on the weekly chart, confirming their popularity amongst Chinese fans.
EXO-M is currently involved in promotions for their title song 'MAMA' in China.
Source: Osen