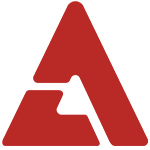 After a long eight-month hiatus, Girl's Day is getting ready for a cute, sexy comeback with "Oh! My God".

On April 18th, the girls released their second mini-album, 'Everyday 2', featuring a total of four tracks, three of which are new. Their title track "Oh! My God" was produced by the hit-making combo, composer Kang Ji Won and Kim Ki Bum, and is described as a dance track with electronic elements.

The group's new ballad track, "Two of Us", was considered for their title track as it features dynamic sounds with a combination of string instruments. The ballad was produced by composers Kim Doo Hyun and Kim Won Hyun.

"Telepathy" was personally written and composed by Girl's Day member Sojin, and tells a story about a girl confessing her feelings to her crush through telepathic means.

The members of Girl's Day expressed, "We're excited but also nervous about starting our promotions again after such a long time away. It feels like we're debuting all over again. The longer our hiatus became, the more we wanted to get back on stage."

"Oh! My God" ranked 1st on Cyworld Music, 3rd on Melon, 2nd on Soribada, and 3rd on Bugs after its release.

Girl's Day will be holding their mini-album release showcase later today at the CGV M Cube to officially kick off promotions.

Check out the music video for "Oh! My God" below if you haven't already!