After the release of individual video teasers featuring members, Taeyeon, Tiffany, and Seohyun, Girls' Generation's sub unit, Taetiseo, have released their much anticipated mini album!

"Twinkle" is a medium tempo dance track featuring a '70s/'80s vibe with a catchy melody, and shows off the powerful vocals of the three members.

With the release of "Twinkle" under their belt, Taetiseo will release the physical album on May 2nd. The girls will then hold their sub unit debut stage on May 3rd through 'M! Countdown'.

Without further ado, check out "Twinkle" below and remember to support by purchasing the music on iTunes!

Short Introduction:


Twinkle:


Baby Steps Preview:


OMG Preview:


Library Preview:


Goodbye Hello Preview:


Love Sick Preview:


Checkmate Preview: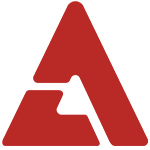 Chance to win a special gift from Girls' Generation. SMTOWN has come up with a special giveaway for fans who purchase 'TWINKLE' through iTunes. Lucky winners will be receiving a special gift from Girls' Generation - TTS.

How to Win
1. Purchase the GIRLS' GENERATION – TTS MINI ALBUM 'TWINKLE' on iTunes
2. Take a picture to prove that you bought the album from iTunes.
3. Send the picture to gift@smtown.com with your name, age and address.
*Special gift from GIRLS' GENERATION – TTS will be given to the randomly selected people.
*Event Duration
April 29th ~ May 1st(Seoul Time)
*Album booklet and audio file of the members introducing the tracks will be provided ONLY to those who buy the album on iTunes.