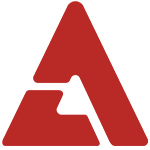 Legendary idol group Shinhwa guest-featured on the May 1st broadcast of KBS 2TV's 'Hello' to listen to the concerns of the contestants.

A man, who became an anti-Shinhwa fan due to his girlfriend's excessive love for Shinhwa, made an appearance on the episode to share his dilemma about his girlfriend who was an avid fan of member Minwoo.

He opened up by saying, "My girlfriend doesn't come out of her house often, ever since Shinhwa made their recent comeback."

"Other groups break up so easily, so why is it that Shinhwa keeps making comebacks?" he asked, causing the audience members to explode into laughs.

MC Lee Young Ja then suggested he shake the hands of the Shinhwa members and formally say hello. Agreeing to this, the guest shook everyone's hands with the exception of Minwoo.

Minwoo was his girlfriend's favorite member, and Minwoo was able to easily spot her in the audience. He went towards her, and her boyfriend demanded that the two separate.

"This is so irritating," he blurted, seeing his girlfriend sit side by side with Minwoo.

"My girlfriend gives me random pop quizzes on Shinhwa," he continued. "She says she'll give me a kiss every time I get the answers right."

The MCs then proceeded to ask him questions about Shinhwa, including Minwoo's birthday, and he was able to recite the date without any hesitation, thanks to the experience he gained from his girlfriend's pop quizzes.

The guest was then handed photos of the Shinhwa members, and given permission to draw on their faces. "I'm sorry," he said, as he joyfully drew on Minwoo's face. When finished, he mercilessly crumbled Minwoo's face in half.

The segment begins around the 9:00 mark below.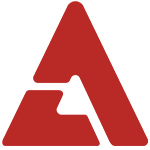 Source & Image: XportsNews via Nate