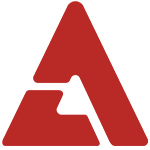 Leader in Entertainment
That's the tagline of one of the most influential companies in Korea,
JYP Entertainment
. The company has produced some of the biggest stars in K-pop, but behind the behemoth is the creative direction of one man,
J.Y. Park
. Before he was "
The Asiansoul
" and one of the biggest producers in Korean music, J.Y. Park was also one of the best entertainers in K-pop history. Combining American sounds with modern dance moves and a unique sense of style, J.Y. Park redefined K-pop.
The New Generation
J.Y. Park debuted in 1992 with this group
Park Jin Young and the New Generation
. It was a three member group and was produced by
Kim Chul Soo
who was a famous Korean singer in the 1970's and 1980's. While the album did have an original sound, it failed to reach commercial success.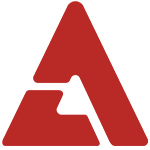 For the next two years Park tried auditioning for various entertainment companies, including a young
SM Entertainment
. However, because his appearance didn't fit the profile of what companies were looking for, he was met with many denials and dead-ends. He also worked as a back dancer for some time and was on the dance crew for legendary singer
Kim Gun Mo
after he was discovered at a night club by Kim Gun Mo's producer.
The Big Break
Finally in 1994, Park was able to release his first solo album, "
Blue City
". While his first album with his group may have ended in failure, this try as a solo singer was a complete success. The album's first single "
Don't Leave Me
" was an upbeat, dance pop song and showcased J.Y. Park at his best: catchy melodies, an unbelievable hook, all put together with a fresh, fun dance. The song was a huge hit and breathed fresh air into the Kpop scene reaching #1 for two weeks in a row in March 1995. The song also propelled J.Y. Park from obscure dancer to a bonifide Kpop star. Despite all of his famous songs, "Don't Leave Me" might still be his most enduring hit among fans and the goosebumps come out when the opening five notes start playing.
The follow up single from the first album was the emotional ballad "
Behind You
". The song didn't quite reach the same levels of success as "Don't Leave Me", but it showed Park's ability to express a wide range of emotion in his music.
Park released his second album "
Tantara
" in September of 1995. This was the beginning of Park's notorious fashion sense which featured some unusual ensembles and even the album cover itself showed the direction of his fashion. The single from this album "
Proposal
" was another #1 hit for Park. The song went back to the fresh, funky pop sounds and of course included an energetic dance which fans could learn. "Proposal" is also another classic among fans but certainly not the only song popular from the album.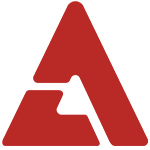 "
Elevator
" was influenced by American R&B, hip-hop, and rap sounds. Both the song and dance were known for pushing the envelope of suggestive lyrics and sexuality but is still one of the early examples of fusing American hip-hop with K-pop. For all the variety show fans, the song might be best known for the remake version by the "
Khuntoria
" couple of the show "
We Got Married
". Interestingly enough, another song from this album "
Forever Just the Two of Us
" was also featured on the show "
Heroes
" and sung by the members of the show during a wedding.
Park's third album "
Summer Jingle Bell
" dropped in September of 1996 and produced Park's third chart topper with "
She Was Pretty
". The song had funk and disco sounds not used often in K-pop music which made it memorable and of course, that dance with the finger shaking and the swim move was unforgettable. While I knew who J.Y. Park was, it was this song that really caught my attention and made me a fan. There wasn't a single K-pop song that sounded like it and there wasn't a single K-pop singer that could move like him. He was an original in every sense of the word.
The Producer
At this point in his career J.Y. Park was already being recognized as a song writer and producer and was in high demand by other companies and artists. In 1997, Park founded
Tae-Hong Planning Corporation
which was the predecessor to what would become JYP Entertainment. He also began working with other artists as a producer, even giving birth to a young group called
g.o.d.
At the time, g.o.d. was not a part of his company and Park was called in merely as a producer. It would begin a relationship that would span a decade and eventually see the heights of success.
In January of 1998, J.Y. Park's fourth album "
Even after Ten Years
" was released. The title song of the album "
Honey
" was another instant classic with one of the most memorable openings of any K-pop song in history. Comedian
Jung Sun Hee
lent her voice and introduced the name of the song with a kiss and then Park turned up the big brass, funk sound that distinguished itself from the other songs released in that era. The very popular dance borrowed some moves from the King of Pop
Michael Jackson
but was still a JYP original. "Honey" never hit the top spot on the charts but is instantly recognizable to all K-pop fans. A number of artists, especially the current group of JYP Entertainment idols, have performed the song and dance on various shows, and this song is actually the opening song that Park performs in the beginning of the
Wonder Girls'
video for "
Nobody
".
Park followed up "Even after Ten Years" with another album that year titled "
Kiss Me
". The title song of the same name was a straight funk, dance track with a music video that was "
Thriller
" meets "
Edward Scissorhands
". The video showed off Park's amazing dance ability and creative vision. The album also featured a collaborative effort with the Rock N' Roll Daddy himself,
Im Jae Bum
called "
Reunion
". The song was a rock ballad which was not only different from the other songs on the album but not the type of music that Park was known for.
1999 was also a big year for Park as he received the prestigious SBS Grand Prize for '
Composer of the Year
' which recognized not only his vast body of work but the work he was doing for other singers at the time as well.
After a three year absence and officially establishing JYP Entertainment, Park unveiled his sixth album, "
Game
" in 2001. The album consisted of two CDs; the first comprising new music and the other a compilation of his greatest hits. Included among his new songs were "
Swing Baby
" which mirrored the swing music revival of the late 90's in the US, and "
I Have a Woman
" which is a pure R&B track and another often remade hit.
2000 and into 2001 were momentous years for recognition and accolades. Park racked up eight awards from
SBS
,
KBS
,
Seoul Music Awards
,
Mnet
, and other groups for
'Best Composer of the Year', 'Best Video',
and
'Best Producer of the Year'
. He had truly established himself as a force in Kpop and of one its brightest ambassadors.
The emergence of JYP Entertainment
Over the next six years, JYP Entertainment would become one of the major entertainment and management companies in Korea. Park Jin Young morphed from his role as an entertainer and into JYP, the producer and manager on a full time basis. His discovery and development of stars such as
Rain
,
Park Ji Yoon
, Wonder Girls,
2PM
and more created a new paradigm for how talent and music ought to be created. JYP also took a chance and in 2004 went to America to try his hand at producing music for American artists. He successfully wrote and produced songs for
Will Smith
,
Mase
, and
Cassie
becoming the first Asian producer to accomplish this feat. His success and the success of his company allowed Park and JYP Entertainment to begin looking abroad for expansion and in 2007, the company opened an office in New York City and one in Beijing in 2008.
2007 also marked the return of J.Y. Park the singer. His latest album '
Back to Stage
' featured more mature tones and had three songs which were banned for those under the age of 19. The single from the album, "
The House that You Live in
", was an R&B influenced track about a man not able to get over his past love and wondering what life could have been with her. The video starred one of Korea's most famous actresses, 
Kim Hye Soo
.
In 2009, J.Y. Park produced his final album, an EP titled '
Sad Freedom
'. The main song "
No Love No More
" was written following his divorce from his wife of 10 years and was his way of closing that chapter of his life.
The Leader
J.Y. Park was unique even before he started his musical career. How many Kpop singers have a degree in Geology from
Yonsei University
? That quest for knowledge and the desire to take on new challenges manifested itself in the way he performed and the music he made. Never playing it safe and always trying out new sounds, J.Y. Park was a true innovator and visionary. Even if you take away everything he has accomplished as a producer, he is still a preeminent figure in the K-pop. As a singer and entertainer, there has never been and probably will never be anyone like him again.
Truly the leader in entertainment.