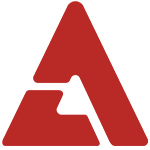 Singer
Lee Hyori
honestly explained why she left her MC position on '
Happy Together
' while it was at the peak of its popularity.
KBS2's
'
Happy Together Season 3
' aired its '
10th Anniversary Special
' on March 1st and featured their past MC's
Shin Dong Yup
,
Lee Hyori
,
Tak Jae Hoon
, and
Eugene
and they showed their great humor with their stories.
On this day Lee Hyori spoke on why she left the show with Shin Dong Yup saying, "After being an MC for so long there were not many stories left that I could share.  That is why I decided to step down," and those around her looked at her as though they felt the same thing.  She quickly added, "I also thought it would be better to leave when the show was at its best," and brought great laughter to the studio.
Shin Dong Yup added, "At that time Lee Hyori said that she would leave  FinKL to become a hip hop legend and  go to America and that was why she was leaving 'Happy Together'," which brought continual laughter to those gathered.
Also, on the episode, Lee Hyori asked her close friend Yoo Jae Suk if he had quit smoking which prompted Eugene to ask Hyori if she had quit.  To this she calmly replied, "I now smoke electronic cigarettes," which surprised Eugene and showed Hyori's cool charm.
Source + Image: EV News via Nate News