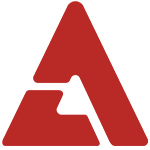 Although a day hasn't even passed since their release of their new mini-album 'SHERLOCK', SHINee has been gaining a tremendous amount of interest worldwide!

On March 19th, after the album was released on Korean music portals and on iTunes, their title song "Sherlock" has achieved a real-time all-kill and has been maintaining the 1st spot on various music charts. What is more surprising is that SHINee has been gaining a lot of attention in global music charts as well, such as in the United States, Canada, UK, and France where K-Pop has been growing rapidly.

SHINee was able to achieve 8th on the iTunes Top Albums where Big Bang was at 4th recently. They were also able to reach 1st on the Japanese iTunes chart, 6th on the Swedish, 10th on the Mexican, and even 9th on the Canadian iTunes chart.

SHINee's new mini album has gained a lot of interest due to the high quality of all seven songs. Also, the title song "Sherlock" is a hybrid remix between the songs "Clue" and "Note", which seems to be a unique and interesting experimentation that the idol group has done for the first time in K-Pop. Such experimentation certainly shows SHINee's unique and strong presence in the industry and how much effort they have put into their comeback.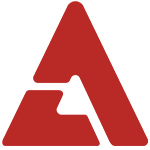 SM Entertainment stated that SHINee's comeback is 'world-class' and that, "they are proud to present the best quality in music, style, and performance". SHINee will soon start their promotional activities of their 'world-class' album through Mnet's 'M Countdown' on March 22nd.

Congratulations to SHINee on their outstanding achievements and what a way to comeback to the industry! Such high-quality and unique album is definitely worthy of being acknowledged on global music charts and their solid talents and distinctive style will certainly contribute to the spread of K-Pop throughout the world.

Take a listen to their new mini-album here and don't forget to support the group's hard work by purchasing the album!

Source: Reviewstar