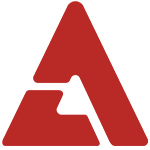 SHINee's Taemin made a complete transformation, performing the legendary Kim Gun Mo's 90s hit, "Wrongful Meeting" on KBS 2TV's 'Immortal Song 2'. Taemin remarked, "I prepared a grand performance in order to put on a good show."

As a special bonus for the grand stage, f(x)'s Amber made a guest appearance to support Taemin.

Kim Gun Mo's third album which included his hit song "Wrongful Meeting" sold 2.8 million copies, more than any other album in the history of Korean music, and with it, Kim Gun Mo earned the title of 'Artist King' in 1995.

Taemin's version of the song had an even quicker tempo than the original, and with his performance, Taemin showcased a more masculine and powerful side of himself.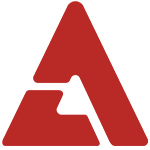 Additionally, singer Lyn admitted that she recently went through a painful breakup.

On the same episode, Lyn paid tribute to legendary singer Kim Gun Mo by singing his classic hit, "Alone in Love".

The song was the title track to Kim Gun Mo's second album in 1993, and the emotional song sings of being unable to stop loving a past lover who's long gone.

Lyn's voice exuded more emotion than usual as she started her performance, and she even began shedding unstoppable tears towards the end of the song, causing the contestants in the waiting room to grow teary-eyed as well.

The singer who delivered the sad emotions of her song more intensely than ever shook up the audience by admitting, "I recently went through a painful break up."

Netizens who heard the news of her break up wrote online, "The lyrics must have really spoken to her," "Cheering you on," "I think I may cry seeing her performance", and more.

Check out Lyn's heartbreaking performance below.



ALi:



SS501's Heo Young Saeng:



Source & Image: KJ Today via Nate