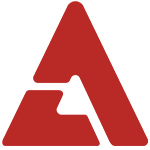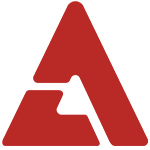 Without a doubt, we've been seeing an influx of boy bands in K-Pop, and well, it's getting pretty hard to tell them apart.
NU'EST
,  however, is lucky that it has a famous sister group,
After School
, to build some hype for them. Formally known as After School Boys pre-debut, fans held high expectations for the group in terms of visuals and talent much like their female counterparts. Does
NU'EST
meet up to those standards?
Play the "
Face
" MV on mute. Yeah, definitely. A quick glance at the MV proves they certainly look the part with squeaky clean choreography and model-status appearance. In fact, the video reminds us a bit of
After School
's own debut MV, "
Ah
!"
Now let's turn the volume back up. If you got a scandipop vibe from the track, then your instincts have served you well because this was composed by Swedish composer
Daniel Bergman
. The low-cut saw synths bouncing in the verses leading to the anthemic rave synths in the chorus with a touch of K-Pop pseudo-string hits, provide a solid skeleton for the track. There's even a
Britney Spears
-esque "dubstep" inspired drop that has the boys begging for some cool points. The ideas are all there, but the producers fail to actually pull it off as slick as we would hope them to. A cleaner, more powerful and interesting production would have benefited the track, and I think most of us could have done without the "dubstep" middle8 shoved in the track.
Those who don't understand the lyrics will find it easier to take notice of the good qualities of the track. But for those who do, I'm sure you guys will agree the lyrics are all over the place, and it's hard to gather what exactly the boys are trying to point out. The "engrish" in the Korean lyrics does not make sense for the most part, and although they try hard to insert some significance into the lyrics, they come up rather short. No, the boys of
NU'EST
aren't serenading about their pretty visage with their debut single, "
Face
", rather, they seem to be "facing" or confronting some opposing force or figure (which in this case is the bullying and violence faced by students). Not in a cool way that
Brown Eyes Girls
did like in "
Sixth Sense
", but in a Korean high school brawl kind of way over having your lunch money taken. They go on verbally sparing their opponent calling their insults, feathers, and then comparing their confrontation to the Biblical story of "David and Goliath." I don't really know how I'd jam to this when the instrumental is pretty generic as well, but I will admit the chorus melody is pretty addictive.
While
After School
stepped into K-Pop with a powerful "Korean Pussycat Dolls" concept, NU'EST doesn't quite leave a lasting first impression. Though we're impressed by their perfect visuals and mastery of basic idol talents, we're left hanging expecting for more. Perhaps that's not so much a bad thing, but with
EXO
's debut inching closer (and I mean literally inching), and
SHINee
squirming back into their tight pants, what
NU'EST
could at least do is make sure we don't forget about them before SM, presumably, begins to dominate over the live stage. Am I fan of the group? Absolutely. Am I a fan of the song? I wouldn't hit the next button on iTunes if it came up, but I wouldn't search for it either.
By the way...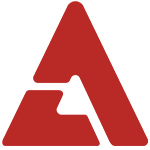 Ren does look a bit feminine, but after watching that music video, I feel like he could probably beat me up.