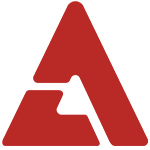 SBS 'K-Pop Star' has finally narrowed the competition down to the Top 10, and is now officially starting their search for the top star. The show has been popular not only because 3 of Korea's top agencies are represented (SM, YG, and JYP), but also because the 3 judges' tastes are so easily distinguishable and it is fun to watch and listen to them and the contestants.

The viewers' anticipation and curiosity is growing over the results of the "real" competition and who the winner will be, especially since the contestants who made it to the Top 10 are all very talented.

The contestants who passed through multiple auditions and made it to the live broadcast are Baek Ji Woong, Baek Ah Yeon, Kim Na Yoon, Lee Jung Mi, Lee Ha Yi, Yoon Hyun Sang, Lee Michelle, Park Ji Min, Park Jae Hyung, and Lee Seung Hoon.

The three vocal coaches who are training these contestants are Jang Jin Young from SM, Choi Won Suk of YG, and Song Yumi from JYP, and they have called the Top 10 contestants "diamonds in the rough." The contestants need to have the courage to prepare a new stage which shows the judges a different side of them, and the vocal coaches are advising the contestants to take care of themselves so they can be in good condition for the live broadcast mission.

Here are the Top 10 contestants who made it to the live broadcast mission, which will air on March 4th:

◆ Kim Na Yoon = Excellent performance in both song and dance

Kim Na Yoon was able to land a spot in the Top 10 through her confident expression and steady vocals on stage. She has also shown advancement in skill, and her efforts have not gone unrecognized. Her singing and performance style are all or nothing.

Choi Won Suk of YG said regarding Kim Na Yoon, "She has the exceptional skill to pull off the retro concept. If not done well, the person can look corny, but she has a feel for it and can pull it off. She also doesn't have any preconceived notions about a song, so she has the ability to put her feelings and spin on songs. Maybe it's because she has experience being a cheerleader, but she is very expressive in her performances."

◆ Park Jae Hyung = Unique voice and classy Korean sensibility

Park Jae Hyung, the "guitar boy" who came over from America, was able to secure his spot in the Top 10 through his distinctive acoustic songs. He possesses good looks, sensitive guitar playing skills, and a unique voice color.

SM's vocal coach Jang Jin Young praised Park Jae Hyung, stating, "First and foremost, his voice is unique. He has the kind of look that girls and women like, and his expression of feelings when singing is excellent. His strong point is that because he's not from Korea, he conveys a unique but classy Korean sensibility. He has his own color which can't be pigeon-holed."

◆ Park Ji Min = A diamond in the rough who possess different colors and unlimited potential

Park Ji Min was able to show her huge potential of being a singer, despite her young age. Her range is wide and clear, and her voice tone is charming. Her vocal ability and skills are a given, but she also possesses a great sense of rhythm, which makes her a diamond in the rough with just the skills she has alone.

JYP vocal coach Song Yumi said of Park Ji Min, "As much as Park Ji Min is young, she has that much unlimited potential. When you let her do whatever she feels like doing, she shows her different charms. She already has so many talents, so she has the ability to make many different songs her own. So far, she's received praise just from performing songs that have groove or possess high notes, but she is also able to sing simple, refreshing songs extremely well."

◆ Baek Ah Yeon = Excellent fundamentals expressed through keyboard playing
Baek Ah Yeon moved to the Top 10 live broadcast through her keyboard-backed, emotional rendition of
Big Bang
's "
Day by Day
" ("
Haru Haru
"). Her charm lies in her pure voice, and her control of feelings and expressiveness are also key.
Jang Jin Young (SM) said of Baek Ah Yeon, "
Her knowledge of musical fundamentals are strong, so she doesn't waver when performing any song. As a vocalist with a strong foundation in music, she knows how to sing songs crisply and cleanly. She can sing a wide variety of genres, play the keyboard, sight read, and her clear voice is excellent.
"
◆ Baek Ji Woong = Charm of a sweet voice
Baek Ji Woong, who captured women's hearts with his soft voice, joined the Top 10 with his rendition of
Kim Jo Han
's "
I Love You
." After receiving coaching for his rigid facial expression while singing, he was able to show a more developed image and expressed more emotions during his audition for the Top 10, making viewers anticipate his further developed image.
Jang Jin Young (SM) described Baek Ji Woong as "
possessing a soft and sweet voice. His strong point is a clean, refreshing voice that many women would like, and his voice color is soft. I'm anticipating him singing something with more groove and a more sticky feeling. However, he needs to work on managing his high notes
."
◆ Yoon Hyun Sang = Singing/songwriting skills with wide range of expression
Yoon Hyun Sang, who poured out his emotions to his lyrically sensitive keyboard-playing every week, was able to catch the judges' attention through his songwriting ability. He was also noticed because of his deep understanding of music.
Song Yumi (JYP) said Yoon Hyun Sang, "
has a lot of interest in music. Rather than just singing well, he knows and understands how to make songs his own, maybe because he is good with instruments. He is very expressive, and has a sense of adventure when it comes to wanting to win. It's not just his expressiveness that is excellent, but also his sense of rhythm
."
◆ Lee Ha Yi = Passionate, energetic charisma
Lee Ha Yi was able to capture viewers' attention with her unique voice color and her stage manners. She has the ability to sing rhythm-filled pop, standard ballads, and a wide variety of genres. She advanced to the Top 10 amidst praises from the judges and was overwhelmingly voted #1 during the pre-vote.
Choi Won Suk (YG) praised her, saying, "
Her passion is amazing. She has the exceptional ability to put her own color into the songs she sings. Her lower range is almost like that of a man's, but she can also hit the high notes, which means she has great range. She is also very expressive, and when you look at her stage manners or expression, she seems to have an energetic charisma. She can also sing trendy music, which was unexpected, and she has a wide musicality
."
◆ Lee Michelle = Vocalist with excellent skill and expression
Lee Michelle is one of the favorites to win.  She was able to overcome the obstacle of vocal chord nodules, but maintaining top condition is key. Her ability to sing soul is excellent, and she sings it in a way that is hard to find in Korea.
Choi Won Suk (YG) said, "
She had a hard time because of her vocal chord issues, but her ability to hit the high notes and her expressiveness is the best. More than anything else, she is special because she can sing soul-style music. Perhaps it's because she systematically studied music, but her range of expression is very wide, and her singing creates a unique atmosphere where Korean sensibility and R&B mix
."
◆ Lee Seung Hoon = Rap and choreography that goes beyond imagination
Lee Seung Hoon has confidently made it to the Top 10 of an audition program whose key criterion is singing skills, through dancing and rapping alone. He has been called the "Idea Bank" and expresses himself in songs through choreography, showing viewers a "lyrical hip hop" stage.
Choi Won Suk (YG) praises him, saying, "
He gives off an extremely creative feel. He has so many ideas that he shows us things most of us have never even thought of, and he is an exceptional choreographer with his unique imagination. He has his own unique style of thinking and expressing music
."
◆ Lee Jung Mi = Understanding of songs, exceptional feeling in ballads
She had a miraculous recovery and was able to make it to the live broadcast. She can expressively sing ballads, and possesses an ability to understand songs very quickly.
Song Yumi (JYP) said of Lee Jung Mi, "
She is very smart. She is quick to understand, and is quick to try to fix her weak points. Although her voice color isn't too unique, she gives off a sad feeling when she sings, making her very good at expressing herself with ballads. She can sing sad songs, but she can also sing up-tempo songs as well
."
Catch the broadcast of 'K-Pop Star' on Sundays on SBS to see the fate of these Top 10 contestants!
Source + Image: Star News via Nate