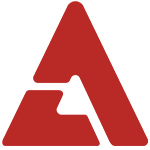 MC Lee Seung Gi has officially stepped down from his 'Strong Heart' post.

On March 15th, the singer had his final 'Strong Heart' shoot at the SBS studios in Seoul. Lee Seung Gi who began hosting the program with Kang Ho Dong in 2009 has stepped down after a fulfilling two and a half years.

PD Park Sang Hyuk who directs the show informed NoCutNews on the 16th, "He was more ambitious for this last shoot than ever before. The guests on the program were peers of the same age as Seung Gi, and so he was able to shoot his final episode in a fun and comfortable atmosphere."

He added,

"We prepared an appreciation plaque for Seung Gi as well as a special event with a short video clip. It was our way of thanking Seung Gi for leading the show well until now.

This is a program that is centered around the guests, and so more than focusing on the fact that it was his last shoot, Lee Seung Gi was more concerned with being a good and responsible MC for the program until the end.

He thanked each of the guests and staff members on set, saying how he was more grateful to everyone rather than sad he was leaving the program."
Meanwhile, Lee Seung Gi's last 'Strong Heart' shoot was a
YG
special, and guests included
Big Bang
,
2NE1
,
Se7en
, and more.
Actor
Lee Dong Wook
who will be taking Lee Seung Gi's place as MC was also on set, observing the shoot.
Source & Image : NoCutNews via Nate