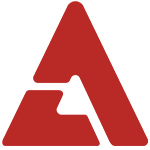 On March 18, Eugene and Ki Tae Young headed off to Rome, Italy at the Incheon International Airport.
The married couple is dressed brightly to welcome the spring season, and their frequent displays of attention have caught the attention of many online. It's clear that love is in the air for these two lovebirds, as Ki Tae Young strokes Eugene's hair and wraps his arm around her waist.
The two are leaving on this trip for 'Super Couple Diary' and they are to come back after ten days of filming. 'Super Couple Diary' is scheduled to air its first episode in April.
Source & Image: Sports Seoul via Nate