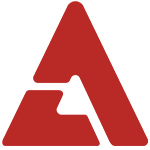 It had been a week since KBS2's 'Dream High 2' had come to an end, Kang Sora has once again transitioned into being a normal 22 year old college student and she looked extremely well.

The Mini-series 'Dream High 2' in which Kang Sora was cast as a female lead drew much attention as it featured some of today's hottest idol stars. Unfortunately, the viewer ratings didn't meet their expectations due to fierce competition, but the time spent on the program was meaningful for Kang Sora.

"I think it may be the last drama that I'll ever film wearing a high school uniform," she said. "Maybe that's why, but I felt a bit strange filming the last episode. There was a scene where we we traveled eight years into the future, and when we all saw each other we said, 'What is this? Is this why you couldn't become a singer?', and we all laughed about it."

Kang Sora remarked that she kept in contact with her co-stars, even after the drama came to an end. "Last week, Yoojin (Jung Jinwoon), Siwoo (Park Seojun), and Hongju (Kim Jisoo) got together. It was really good to see them," she said. "We decided that if the 'Dream High 2' friends ever get to perform on a stage together as singers, we would publicly broadcast it. I don't know about anything else, but I think I'm pretty good at shouting, haha."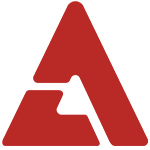 Kang Sora is keeping quite busy these days. Her movie 'Sunny' was viewed by over 7,000,000 people, and she is currently filming CFs, dramas, and other films. Most recently, the actress also filmed a clothing brand CF with top star Won Bin, evoking envy amongst others.

"To be honest, I wasn't too nervous, but the staff members were really nervous," she said. "My stylists and my makeup artists all got really dolled up and were so careful about their behavior throughout my entire shoot. They never did that when they were with me, haha."

For now, Kang Sora is focusing on advertisements, photo shoots, and the hit MBC program 'We Got Married', in which she is coupled up with with Super Junior leader Leeteuk. But due to the ongoing MBC strike, viewers have unfortunately been unable to properly see Kang Sora interaction with her on-air husband for some time now.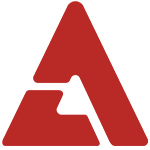 "We got really close after we began filming 'We Got Married', but we haven't seen each other in so long that I'm worried it may become awkward when we see each other again," she said. "Mid-January was the 100-day mark since the day we met, so I prepared something for him, but I couldn't actually do it."

"The 16th of next month is our 200 days. I will prepare a special event, thinking of Leeteuk oppa," she said. Viewers are drawn to Kang Sora's wholesome image showcased on the show, as she is bright and lovely, knowing how to be considerate of others.

"I'm actually a rather quiet person and have no aegyo, but I changed a lot after being with him," she admitted. "He's a really thoughtful and considerate person. My parents love him, they think he's the ideal son-in-law."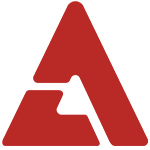 Kang Sora began filming 'We Got Married' last October, and already 5 months has passed. Fans are most looking forward to their honeymoon episode, which has been pushed back. "I really like going overseas, but I've only been to Japan and Singapore. So for our honeymoon, I would really like to go to Europe. Oppa said he wanted to go to Europe too. I really, really, want to go. I need to go pester the staff about this."

Kang Sora has played a lot of high school student roles since her 2009 debut, and her goal this year is to play some more adult roles.

"I want to play some more adult female roles from now on," she said. "I really like Son Yejin and Kim Min Hee. They are feminine, but still fierce. I want to play some roles like that."

Source & Image: SportsSeoul via Nate