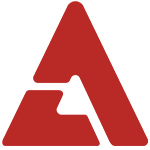 We've known for a while that Cube Entertainment would be debuting a new seven member male idol group. What we didn't know was what their name would be, or when they would debut. However, the answers to those questions have been revealed today!

We have just been notified by Cube Entertainment that the name of the new male idol group is BTOB ("B-to-B")!

A new teaser site btobofficial.com has just been opened up minutes ago revealing an 'ID FILM' to announce the name of the new group to the world. The film showcases the dance skills of the members, and states, "The wait is over. Be ready to be blown away. The world of K-Pop is about to change. Cube Entertainment proudly presents BTOB (Born To Beat)."

BTOB stands for "Born To Beat", and embodies their determination to show the world a new beat and new performances. The "beat" also stands for their goal to surpass all others, with their name taking on the meaning of - "Born to impress the listeners of the world with music".

The group will be releasing their first track on March 22nd to mark their debut, and the members will be revealed one by one.

Stay tuned to allkpop as more details are revealed later on!

Meanwhile, check out the 'ID FILM' on their site, and the boys' previous fictional performances on the sitcom, 'I Live in Cheongdamdong' below!