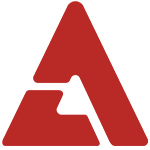 Official Synopsis:
'Shut Up Flower Boy Band' is centered around a high school band known as "Eye Candy", whose members are comprised of good looking delinquents who face varying personal problems. The drama depicts their friendships, love, and youthful passion — all tied together by the unifying force, music.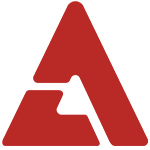 Recap of Ep. 13:
Ji Hyuk (
Sung Joon
) calmly replies to the reporter's question of having a girlfriend: Yes, he has one. No, he does not live together with her. Ultimately though, Eye Candy's image and reputation becomes tarnished as reporters paint the band in being hoodlums. With CEO Hae Ri and the company scrambling to deter the scandals, the band members get angry with Ji Hyuk for not trusting them and exploding the bomb during the press report.
Tensions high between the band members, the company halts all activities for Eye Candy, including Hyun Soo's (
INFINITE
's
L
) individual schedule. While Su Ah (
Im Bo Ah
) and Ji Hyuk struggle to continue dating, even with their friends and the public, deploring their relationship, Su Ah is forced to accept Seung Hoon's (Jung Eui Chul) help as she moves into his sister's apartment.
Meanwhile, Hae Ri proposes to Hyun Soo to sing the duet song with
Yerim
as only a guide song. To Hyun Soo's surprise, he begins enjoy singing with Yerim and becomes closer with her as they eat dinner alone and Yerim offers a ride to the hospital, to his sister. When both Ha Jin (
Yoo Min Kyu
) and Kyung Jong (
Kim Min Sook
) learning that the company has prepared a solo career for Hyun Soo, ultimately breaking off from Eye Candy, their trust and relationships are further shattered.
When Ji Hyuk learns of the financial troubles Hyun Soo is in with his sister's surgery, he makes a deal with CEO Hae Ri, in which he wants Hyun Soo to pursue his solo career. Knowing that Hyun Soo will not willingly leave Eye Candy, he lies to Hyun Soo that Su Ah is more important for him than his friends and rejected Hae Ri's offer of a full album contract. Furious, Hyun Soo packs his bags and receives an offer of a solo career from Hae Ri. But both Ji Hyuk and Hyun Soo break down, crying, of their broken friendship.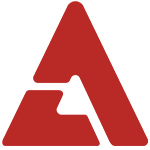 _________________
kdramacrazy's Thoughts:
[ Note : This post reflects the opinions of the author, not necessarily those of allkpop ]
The heartbreak and the tears from the friendship and the ultimate argument between Hyun Soo and Ji Hyuk ring with a poignant genuineness. In most Korean dramas, sacrifices for the sake of the other person, lying for the happiness of the other person, whether friend or lover, is usually clogged with the cliches in addition to being unnecessarily melodramatic, becoming only a shaking-my-head moment. However, the true moments of friendship creates the foundation for the break-off, creating the fight between the two boys so much more a heartache. The breakdowns of both boys, with Ji Hyuk's tears rolling down and Hyun Soo sobbing to himself in his room, only highlighted the unity of the boys, despite the distance.
In addition, the subtle criticism of the idol entertainment world, and of society itself, only gives the drama an even more reality touch. How many times have we seen reporters (and netizens) spin rumors and lies to create scandals? And how unfair it is for idols to not live their own private lives, to date their girlfriends peacefully, without having their images tarnish, reporters and fans hoping to exploit the rumors? Establishing the viewers' love and adoration for the relationship between Su Ah and Ji Hyuk, we all become enraged (with pickets) against the intrusive reporters, the netizens/fans who spin a scandal from a simple relationship, which is sadly a mirror for reality.
The agony of the boys truly highlights their friendship, because their fights are not fundamentally based on love or money, but the trust. In both times, when the boys yell at Ji Hyuk and Hyun Soo, the question they keep asking is, "Why couldn't you trust us? Why didn't you tell us before?". And that's what makes this friendship truly beautiful.