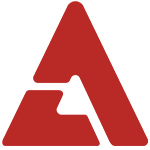 2NE1
's
Dara
revealed her crane dance in a recent selca.
Earlier today, Dara posted the above picture on her me2day with a short caption, "
Fighting
."
The picture showed Dara in casual clothes jumping high in the practice room. Her pose resembles that of the Korean traditional dance, the 'crane dance.'
Upon seeing this rather comical picture, fans commented, "
Looks like you're going to fly to the sky!
", "
Whatever she does is so charismatic
", "
Is it a new choreography? I'm excited for it.
"
Meanwhile, 2NE1 is preparing for the release of their new single "
Scream
" in Japan on the 28th.
Source+Picture: Dara's me2day