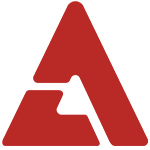 A legendary figure in the Korean music scene has returned.

After a nearly 3 year hiatus, the beautiful and talented Park Ji Yoon (30) has reemerged and reinvented herself as a former teen idol turned indie artist-producer on her hypnotic, melodic new album, '??? ?? ? Tree of Life'.

She has grown and matured, transforming from Sexy Siren to Singer-Songwriter. She's traded in dance crews for acoustic arrangements, and boldly branches out as bona fide lyricist, composer, and musician. Park Ji Yoon's impressive song collaborations with members of Korean indie rock acts No Reply (Kwon Soon Gwan), Dear Cloud (Yongrin), and Asher Park have made this record one of the most stunning and surprising K-Pop releases of 2012.

Park Ji Yoon is now the CEO of her own management company (parkjiyoon creative), and she has debuted her new music video (??? ?? ? Tree of Life) worldwide on her official Facebook fanpage and YouTube channel. You can follow her on Twitter here.

Check out her MV and a sample of her album below. Remember to support by purchasing the music on iTunes.