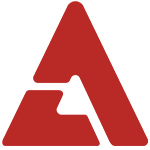 miss A has finally unveiled their final MV teaser for their upcoming single, "Touch"!

On February 17th, Min wrapped up the individual member clips with her video, which stays true to the gothic theme previously established by Fei, Jia, and Suzy. Once again, the shot of a finger being pricked by a rose was inserted into the teaser, possibly hinting at a dark twist of the classic fairytale, 'Sleeping Beauty'.

miss A will unleash their new single on February 20th, but count on another MV teaser just before its release. In the meantime, check out Min's teaser below!