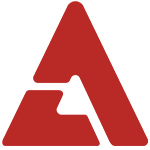 LEDApple has finally released their brand new track "Time Is Up", produced by hit maker ShinSaDong Tiger & G-Fla's guitarist/producer Jee In.

The boys give a fresh twist to the new track with their bass chords and energetic drum beats, while still keeping the 'rock' essence alive.

The song expresses the thoughts of a man who's disheartened by the fact that the woman he loves needs more time to accept his feelings, and the catchy melody is sure to cause some serious head boppin'.

Check out the full audio below and remember to support by purchasing the music!



What do you think of the track "Time is Up"?