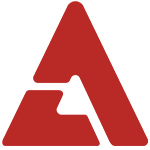 Popular band Big Bang, recently traveled to New York to film music videos in support of their upcoming mini-album 'ALIVE'.  In fact, footage from their time in New York was recently revealed in the music video for their new song, "Blue".

Though they were filming on an extremely tight schedule, Big Bang took time to talk with allkpop about their new album, style, world tour, and provide some very witty responses to oft-asked questions.

According to Taeyang, "we laid hip-hop as the foundation for the overall sound of the album."  He also explains more about the direction Big Bang took with the tracks on this album.

You can also find out what the boys would be doing if they weren't singers, their fashion inspirations, and unique message to junior singers.  The members manage to be insightful, informative, and hilarious all at the same time.




Interview by: @polybrother Videography by: @_enigmatt



In addition to the almost daily song releases, commercials, and music videos, fans can look forward to six title track promotions of their ALIVE album, an appearance on 'Running Man', as well as the 'BIGBANG ALIVE WORLD TOUR 2012', starting with performances at the 'Big Show' concert in Seoul on March 2nd through the 3rd.