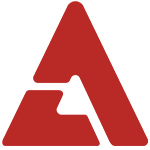 Hallyu's most affluent idol stars have raked in an impressive profit, not only with their album promotions, but also with various CFs, events, dramas, and more. Even more so now, with further promotions throughout the Asian continent.

It's no secret that the Korean celebrity with the most lavish home is legendary singer Cho Young Nam, whose villa is worth over $5.2 million. But what about amongst the idols? Where do they live?

The idol star with the most expensive home is none other than Asian prince Jang Geun Suk.

The singer and actor who is the current "it" star in Japan currently resides in a $3.5 million dollar home in Seoul. He moved into the villa last October, which has it's own family-sized movie theater as well as a cafe. He is neighbors with actresses Lee Hae Young and Suh Ji Young.

Not only does he live in a lavish home, the idol star also has a $8.8 million dollar building to his name. The building was formerly the property of comedian Seo Sae Won and his wife Seo Jung Hee, and he purchased the two-story building last year.

The Hallyu star is busy promoting as both an actor and singer in Japan, also filming CFs whenever he gets the chance. His drama "You're Beautiful" was also a big hit with his Japanese fans and it was reported that the singer earned $35.5 million dollars in 2011 alone.

The Japanese media predict that Jang Geun Suk earns over $800,000 per commercial, and will also be able to earn up to $90,000 per day from souvenir merchandise alone.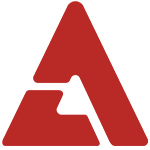 The celebrity idol living in the second most expensive home after Jang Geun Suk is singer, actor, and MC Lee Seung Gi.

He lives in the 'Brownstone Legend' building in Seoul worth $3.1 million USD and the complex includes amenities such as a fitness center, a golf range, an event venue, Audio Video theater room, and more.

The singer earned earned $4.4 million US dollars from just endorsements in 2010, and up until now has filmed 11 CFs, earning $7.1 million dollars to date from CFs alone.

The singer who has a friendly, boy-next-door image is loved by fan girls and older women alike, effectively promoting every day household items.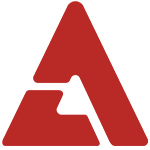 Big Bang's charismatic rapper T.O.P has a a $2.6 million dollar villa to his name, which he purchased last year. This villa is famous for being a 'honey moon' home, and he and actor Jung Jun Ho as well as singer Lee Hyori are residents of the same neighborhood. T.O.P's villa consists of 4 bedrooms and 2 bathrooms. The home boasts the finest interior and looks over the Han River.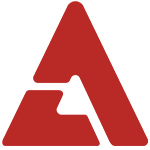 Singer Kim Hyun Joong lives in a European-style villa located in the Chungdamdong area. A small garden is located outside the villa, as well as a number of parks.

His home is reported to be worth anywhere from $1.7 to $2.6 million US dollars, which he purchased after being highly successful with concerts, album sales, advertisements, and more in Japan.

The singer reportedly earned an impressive $3.5 million after 'Boys Before Flowers' aired on TV, filming various CFs among other promotions. His official character U:ZOOSIN also sold over 50,000 units earning a profit of $1.7 million dollars.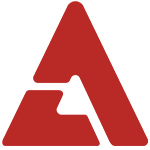 Boy group JYJ who will become the first Korean artist to perform in Chile as well as Peru this March all have lavish pent houses to their names.

Kim Junsu lives in a detached townhouse in the Kyunggi-do region called 'Winsle County'. The townhouse is separate from the main part of the home which his parents reside in.

He lives in close proximity to singer Lee Sora, and fans are calling the building, 'the townhouse of the stars'. Junsu's home is approximately worth $1.5 million US dollars.

Park Yoochun who is making his comeback with actress Han Ji Min in the new drama 'Attic Prince' resides in an upscale villa located in the Hannam-dong region. The singer and actor has also raked in an impressive profit, filming dramas, CFs, promoting overseas and more, and this home is definitely well-deserved. He personally participated in designing the interior of the home.

Fellow member Kim Jaejoong also lives in a $2.6 million dollar penthouse located in the Samsung-dong district. His home comes with a terrace, and boasts over 3,200 sq ft.

Source & Image: StarToday via Nate