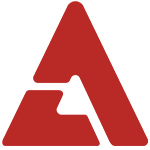 On December 15th, 
YouTube
officially added the 'K-Pop' genre to its Music category. 'K-Pop' is now joining the likes of other popular musical genres such as Pop, Rock, R&B, Rap, Folk, Latin, and more. Furthermore, it is the first country-specific musical genre to be added to the list. You can visit the page here. This addition to YouTube is part of a special project with
Google,
titled '
Korea Go Global
', which was discussed with
Eric Schmidt
, the executive chairman of Google, while visiting Korea back on November 7th. As a result, the Ministry of Culture, Sports, and Tourism and Google Korea came together to sign a business agreement stating that through YouTube, many activities will occur in order to promote Korean culture to the fullest. Google Korea CEO
Yum Dong Hoon
revealed, "
It's exciting to see YouTube teaming up to promote K-pop, and spreading the genre to the rest of the world. K-pop's popularity is extremely strong that it is now added as its own musical genre on YouTube. We are continuing to plan various activities and events to further spread the Korean culture, including K-pop, to the rest of the world via 'Korea Go Global
'". Source: TV Report, YouTube