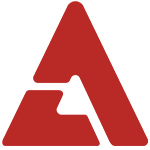 Kim Tae Hee recently took some time out of her busy schedule to autograph a baseball bat, glove, and ball, and send it off to a child suffering from leukemia through the Make-A-Wish Foundation in Korea.
Back in 2005, Kim Tae Hee was appointed as the spokesperson, and has been meeting with different children that are diagnosed with incurable diseases to encourage them with cheerful messages and gifts. It was brought to Kim Tae Hee's attention that
Hyung Joon
, a 13 year-old boy suffering from leukemia, has always dreamt of becoming a baseball player. It turns out that the boy is also a big fan of Kim Tae Hee, and in order to return her gratitude, she personally purchased the bat, glove, and ball, autographed each item, and sent it to Hyung Joon. After receiving the unexpected gifts, Hyung Joon stated, "
My health isn't so good, but I will continue to get treatments everyday with the bat from Kim Tae Hee noona right next to my bed, so that I'll be able to play baseball with all my friends.
" Kim Tae Hee will continue to hold fundraising campaigns and charity events for the organization which is currently established in 36 other countries. Source: My Daily via Naver