To many, the Wonder Girls' venture and extended stay in the United States seemed like career suicide. In fact, many were quick to label them as 'failures' because they didn't make as strong of an impact in the States as they hoped. Knowing this, the girls worked relentlessly for the past two years to reclaim their lost presence. Were they successful? In one word: yes. Their second album, "Wonder World", allowed the Wonder Girls to serve a nice glass of 'shut-it-haters' while chasing away the doubt clouding their comeback. Before the full analysis, let's break it down track-by-track, shall we?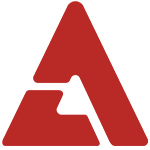 The album opens with "
G.N.O.
" (or 'Girls Night Out'), an American-flavored club pop track composed by member
Ye Eun
herself. Admittedly, the composition is a bit messy: there are random saxophones blaring here and there, and the lyrics are bland. Still, it's a solid opener that proves right away that this album is a turning point in the girls' career. It cleverly bridges their experience in the U.S. with pop standards in Korea. We're then hit with their lead single, "
Be My Baby
". One could easily mistake it for a certain Mariah Carey Christmas song, but "Be My Baby" has a charm of its own. Yes, there's a retro flair in there, but the rap segment and
M.I.A.
-esque synths rescue the track from being pulled back to their old sound. The high-energy number is the perfect re-introduction for the girls to the Korean music scene, and an intelligent choice for the 'title track' position. Unlike their previous album, we hear the girls experimenting with new genres of music, such as rock. "
Me, in
" was introduced in the girls' first video teaser for their album promotions. The song is a modernized electric guitar-heavy version of
Shin Jung Hyun
's "The Beauty", a Korean classic. The girls continue to rock in their track "
Stop!
", which may actually be one of the greatest Wonder Girls tracks ever to be released. Why? Maybe it's the fun space-age cowboy element, or maybe it's just refreshing to see some attitude delivered right in a K-Pop track. A
J.Y. Park
- produced album wouldn't be complete without his trademark heartfelt ballads. "
Dear. Boy
" is one of their most memorable downtempo tracks yet, with rapper
Yubin
opening the track and 'visual'
Sohee
taking over the melancholic chorus. If the girls were planning on performing a downtempo song for their comeback stage, they should definitely go with this one as a demonstration of their versatility. The low point of the album is found in "
Act Cool
". Although it might be fun for fans to stan over, the cringeworthy lyrics and uninteresting production makes the track easily forgettable and cheapens the overall quality of the album. We're not really questioning
Lim
's talents as a singer or rapper, but everything here seems a bit too forced. With rap, we're supposed to expect witty lyrics; instead, we encounter an 'about-me' listed in a vacuous manner. It's unfortunate that fellow labelmate
San E
didn't do much to enhance the track either. The album closes with the all-English track "
Nu Shoes
" which follows the same festive vein as the album's lead single. Could it be a hint of what's to come for the Wonder Girls' upcoming English album or American TV soundtrack? "Nu Shoes" is easily one of the strongest songs on the album and is the perfect transition for their upcoming American foray. ===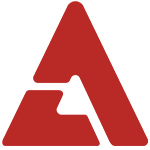 'Wonder World' is a true collection of songs measuring the girls' level of growth over the years, and a testament of what can happen when K-Pop artists take their time with music. Though the girls received a lot of flak for being M.I.A. for so long, their absence from the K-pop scene was probably the best decision they ever made. We said goodbye to the tired retro-repetitive formula that the girls once reigned the scene with, and were introduced to a completely solid pop album, a rarity in K-Pop. Through 'Wonder World', the Wonder Girls ultimately showed that taking time to produce a good album with a clear, comprehensible theme all the way through has a bigger payoff than churning out single after single, album after repackaged album. If only other idol groups in K-Pop could take their cue from this, it could really lead to better musical quality in the industry overall.