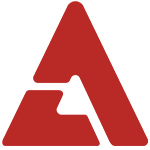 On October 19th, MC Mong attended his fourth court of appeals trial for charges related to evasion of mandatory military service. While his third appeals trial involved testimony from the dentist who extracted his teeth, the fourth trial brought the person who introduced MC Mong to the dentist onto the witness stand. After the witness was questioned, MC Mong gave the following speech for his final argument:
"Over the past two years, the issue of being guilty or not guilty no longer seemed important. I'm a person who used to really like people, but I haven't been able to leave my house this entire time. I can't make eye contact with anyone. I have become more and more heartsick, and I feel as if I'm already dead. I don't know how much I have to keep speaking until people believe me. It's all my fault, and it's so exhausting. I don't hope to be able to return to the entertainment industry... I just want to meet people I like and spend the rest of my life serving others and asking for forgiveness. I just want to live like a human being.
MC Mong also revealed his dad's medical history that he had kept hidden until now. 
"I didn't even think I would be able to enter military service as an active soldier... My father is visually impaired and I have also been diagnosed with glaucoma in both eyes. I've always thought since I was young that I would not be a candidate for active military duty."
--
To recap: Back in April, the court's verdict found MC Mong 'not-guilty' of violating Korea's military service law, for it couldn't be proven that his teeth was extracted for the purpose of evading his military draft. However, the court found him guilty on obstruction of justice charges for delaying his military enlistment without a valid reason. MC Mong was sentenced to a suspended six-month prison term, a year of probation, and 120 hours of community service. The drama continued in the court of appeals, as MC Mong's representatives argued that he was unfairly judged on his obstruction of justice charges, and therefore requested an appeal. The prosecution is also unhappy with the court's verdict, as they believed that he
was
intentionally trying to evade mandatory military service. Since they cannot accept the court's decision of 'not guilty' for those charges, they had requested an appeal. Source + Photo: Star News