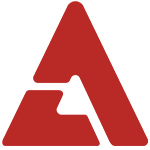 On the night of the
16th BIFF
(
Busan International Film Festival
), actor
Jang Geun Suk
made a surprise street performance near Haeundae's beach. After attending a showcase†at the†
Lotte Cinema
for his movie '
You're My Pet
', the actor paid a visit to the beach at around 11PM.† Jang Geun Suk rolled up his pants and played his guitar, while singing on sand near the shoreline. Nearby residents and fans alike were utterly shocked by the actor's sudden visit and immediately surrounded him, cherishing the rare event.† Leaving his celebrity status for a moment, Jang Geun Suk enjoyed the event†with the local community,†like an average person . Prior to his surprise performance, the actor tweeted, "
If you want to see my performance, come to Haeundae!† Let's sing along at the beach!† But you have to pay a 1 dollar admission fee
."† Meanwhile, his agency's official twitter site left a message reading, "
Actor Jang is performing at the Haeundae beach.† What a beautiful night
."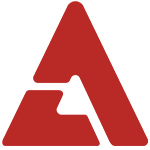 On the same day, Jang Geun Suk had lunch at a restaurant in Busan where he did another surprise performance after his meal.† The actor tweeted about the occasion as he left with the following comment, "
Performing while at my stay for the BIFF.† I earned 58 bucks!† That's my lunch price!
" On the next day (October 9th), Jang Geun Suk had an open talk with Hollywood star,
Logan Lerman
at the
BIFF Village
where countless fans swarmed the area.† Jang Geun shared, "
Music is like a big part of my life.† Music touches my soul when I listen to it.† I played my guitar in Haeundae last night for an hour.† It was all unplanned and I earned 158 bucks
." Check out the trailer for his movie and his special night at the BIFF. <Trailer> <BIFF> Source + Photos: SportsChosun