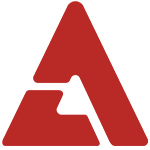 Following the numerous leaks for the past couple of hours, KBS has finally released the official press release revealing the new members of  'Invincible Youth 2'!
Adding to the already-confirmed members of
Jiyoung, Boom
,
Sunny
,
Hyoyeon
, and
Amber
, the cast also includes
miss A
's
Suzy
,
SISTAR
's
Bora
,
Rainbow
's
Woori
, and
Jewelry
's
Yewon
. Gagman 
Lee Soo Geun
will also join alongside previously-announced MCs,
Ji Hyun Woo
and
Boom
. [caption id="attachment_382135" align="aligncenter" width="520" caption="Boom, Ji Hyun Woo and Lee Soo Geun"]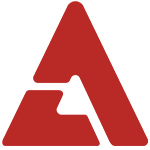 [/caption]
"Suzy and Jiyoung are popular both domestically and abroad, and we casted them with their fresh appeal as the 'maknaes' in mind,"
revealed the producers for the upcoming season. For SISTAR's Bora and f(x)'s Amber, the producers are looking forward to their debuts as fixed cast members.
"Their small appearances on reality shows were very charming. Also, they have much to show since they have never been part of a fixed cast. For Amber, it will be interesting to see how she adapts to a traditional Korean village culture."
"Rainbow's Woori has a four-dimensional character and a strong personality, and has shown the potential to rise as a Hallyu star with their popularity in Asia. Jewelry's Yewon has shown outstanding talent and fearlessness for a rookie."
they said. On the two SNSD members, the producers were looking forward to their variety talents.
"Sunny was able to show her warmth and heart as Soonkyu on Season 1, and we hope she'll be able to show the same warmth and laughter on Season 2. Hyoyeon was casted thanks to her popularity in Asia as well as Europe, as well as her unique charm."
The first episode of 'Invincible Youth 2' is scheduled to hit the airwaves on November 11th. Stay tuned to
allkpop
as we keep up with the misadventures of the new 'G8'! Source: Star News, inNews