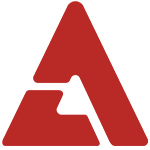 Former
After School
rapper 
Bekah
is rapidly gaining attention for a recent post on her personal Tumblr page that reflects on past struggles, performing and staying true to who you are. Though Bekah doesn't point fingers or specify which struggles she is talking about, the post is widely presumed to be directed toward her time with her former agency 
Pledis Entertainment
as a member of After School. Read it below:
a little honesty " Don't Hold Your Breath " by Nicole Scherzinger This song explain simply what I felt and what was going on inside after all this time. This isn't about a boyfriend heartbreak, this is about giving everything you had to the someone's or something's and facing the consequences of being taken advantage of. I just felt that you guys needed some honesty. I'm so thankful for those who truly cared about me and for those who still do. I just needed to let it out guys.  Believe me, I loved performing and still do but there are things that I could never explain… When they tell you that you're not enough. That you quite don't meet their standards yet. Fuck it. You don't need that kind of negativity. In the end it's about being happy with who you are and what truly is important to you.  That in the end, whatever they want from you isn't important. it's about you. peace, love & God Bless -b ps: yes. i just swore. haha i'm not perfect.
The post has already sparked a huge reaction from international fans following Bekah's Tumblr page. One replied, "
I knew there was a reason why she was always my favorite.  I miss her performing but if she's happier now than no complaints.
" Another said, "
You're more than enough for us, Bekah. I can't wait for the day when you prove them wrong. Please don't give up on your passion just because some stupid person don't appreciate you. Please continue performing.
" What are your thoughts on Bekah's post? Post them in the comments section below! Source: Tumblr