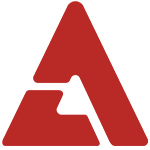 SECRET
, which has secured their place as one of the top national girl groups with songs like
"Shy Boy"
and
"Starlight Moonlight"
, has been appointed as models for a popular soju advertisement. SECRET's agency,
TS Entertainment
, revealed through a press release that the girls have been chosen as models for
Moo Hak's 'Joen Day'
(Good Day)
Soju
advertisement. The ad will be revealed the 19th of this month. Along with cosmetic advertisements, Soju advertisements are the dream of female celebrities, in which only the top female stars are used. Soju models have included
Shin Min Ah, Lee Hyori, Ha Ji Won, Kim Tae Hee, Han Hyo Joo, Park Min Young, Han Ye Seul, Song Hye Gyo, Lee Min Jung, Baek Ji Young, Son Dam Bi,
and
UEE.
SECRET continuing this line up of top stars has evidenced their status as the nation's girl group. Other than
After Schoo
l's UEE, there has been no other girl group members in the line-up of soju advertisement models. In addition, there has never been an entire girl group feaured as models, so this appointment holds an especially big significance. A source from MooHak's public relations team explained, 
"'Joeun Day' made of natural spring water from Ji Ri mountain aims to be the soju that wants to be like a place of rest for people. With the cute 'baby gorilla dance' and warm melody of "Starlight Moonlight", the both pure and deep image matches the warm-and-enjoyable-rest concept that 'Joeun Day' is trying to achieve."
Also,
Jung Joon Ho
, who has been a model for 'Joeun Day' since 2005, has continued his contract with Moo Hak, becoming double models with SECRET. People are interested to see what kind of change this direct marketing of 'Joeun Day' will bring about in the soju market.