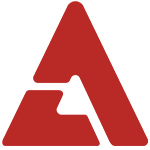 Welcome to the first edition of
'allkpop TOP 10 COUNTDOWN
', where we throw down a premier list of what we think rounds up the best of the best in the K-Pop industry, depending on the theme of each issue. We kick off our series with a deceptively-simple question:
What are the Top 10 music videos released in 2011 thus far?
It was a gargantuan task, but we've sliced through hordes of music videos to deliver a sleek figure of 10, all based on factors of concept, production, creativity, innovation, and impact. ------------
10. Bang Yong Gook - I Remember
A common trend in K-Pop is to mold your music video into an epic mini-drama. Typically, these videos get dragged out, clocking well over 10 minutes of blood, sweat, and tears. By the end, you feel like you've been railroaded by a freight train of emotions. Bang Yong Gook does a great job of condensing his mini-drama to the original track length, and it still makes you go through an entire tissue box. The acting is believable, the song is powerful, and you've got to admit that pink hair never looked this badass. -
09. Secret - Starlight Moonlight
Following the success of their hit song, "Shy Boy", SECRET decided they'd go bigger and better with their American retro-pop themed track, "Starlight Moonlight." Drifting from a gentle "Air Balloon" station to a romantic dreamland, the girls offer us an escape from reality with their extravagant video set. This video successfully delivers content that's refreshing and has a lot of fantastical grandeur. Most importantly, "Starlight Moonlight" brings back those feelings like we're falling in love all over again. --
08. Super Junior - Mr. Simple
We can all agree that SM probably has some of the slickest music videos around. Although we tend to praise artists that do things outside of the norm, there's also room for those who do things by the book, but do them really, really well. Just as their title suggests, Super Junior's music video is simple, but it carries a smooth mix of subtle charm combined with flashy special effects. The crafty video production, choreography, and styling come together to "blow your mind", if you will, and that's what we loved about K-Pop videos to begin with. --
07. Girls' Day - Hug Me Once
Where this video lacks in production quality, it makes up for in conceptuality. The video is different in that Girl's Day realized we don't watch music videos on television anymore; we watch them on YouTube, which developed the concept of "Hug Me Once." Taking advantage of the interactive features of YouTube videos, their production team created an elaborate game where the viewers were able to choose the outcome of the music video. Gold star for creativity. --
06. 2NE1 - Hate You
This year, 2NE1 unleashed a torrent of music videos for almost every track from their 2nd mini-album, one of which included "Hate You". "Hate You" immediately stood out from every other K-Pop release at the time because it was an animated music video. Though they were in 2D-form, the girls were easily recognized for their individual personality quirks and overall fierce group image. Keeping everything consistent in their work by using the same art style from their jacket covers gave this video a well-rounded touch. --
05. Leessang - Turned Off the TV
Leessang's music video for "Turned Off The TV" didn't rely on a lot of flash to win us over. In fact, all it took was some tissue paper and a whole lot of patience. It's an imaginative work, from start to finish, as we see characters soar across the sky on broomsticks, dive into the sea, get struck by lightning, and make faces using their bodies -- all while lying down sporadically on colorful sheets of paper. --
04. Crispi Crunch - Thumbs Up
If you check out Crispi Crunch's YouTube channel, you'll find an assortment of goofy, nonsensical short video teasers for "Thumbs Up". When the music video actually came out, we were pretty disappointed with how tame it was. Fortunately, the rap duo was holding back (
thanks MOGEF
), and later unleashed "Thumbs Up" in all its wild and shamelessly raunchy glory. We were cracking up from beginning to the end, and since we don't really see videos like this in Korea (or in America, really), we're giving this a "THUMBS UP! THUMBS UP!" --
03. Big Bang - Love Song
Conceptual music videos from idol groups are hard to come by, and we can always rely on Big Bang to go the extra mile to set themselves apart from everyone else. "Love Song" doesn't have crazy dance routines, flashing LED lights, or complicated stage outfits. The video doesn't even have color. We do get to see the boys walk through a bunch of garbage on fire and look completely unaffected by a car falling from the sky, but cool content aside, the noticeable feature about this video is that it was all done in one take, without any cuts. This means every aspect of the video recording was planned out and choreographed meticulously by the frame. The group probably went through as many cuts as GD went through guitars, but the flawless result made it all worth it. --
02. Sunny Hill - Midnight Circus
Sunny Hill unexpectedly bursted into the K-pop mainstream scene this year with a complete revamp of their image, sound, and even members. "Midnight Circus" has everything you want in a typical K-pop video with its eccentric outfits, energetic dance routines, and even an obligatory rap section. However, we applaud Sunny Hill for their uniquely crafted performance art and concept. Quirky, sinister, colorful, and fun -- "Midnight Circus" stayed true to the elements of a great K-Pop video, while adding original content in topnotch form. --
01. Hyuna - Bubble Pop
One of the biggest surprises of the year was the international viral sensation of "Bubble Pop". Within a few days, the video racked up millions of hits on YouTube alone and grabbed attention from numerous non-Korean websites, like popjustice. So what was the reason behind its popularity? Was it the video's bright, cheerful colors? K-Pop's first dubstep breakdown? Lee Joon strolling shirtless by the pool? Or maybe it was simply just HyunA popping her bubble all up in our faces. Like it or not, HyunA's got the recipe for a sensational video done right, and she had everyone watching it all summer.