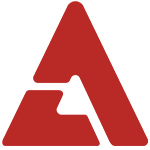 On July 9th, London reflected the power of the Hallyu wave, thanks to a flash mob event asking for
YG Entertainment
to bring their artists over for a concert. Amazingly, the person behind this large-scale event was none other than an 18-year-old Korean girl,
Katy
. Impressed by her passion, reporters from
Star News
sat down for an interview with Katy to hear her thoughts on the K-pop wave. Check it out below! --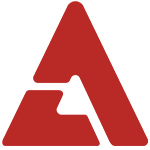 Q. "
Why did you decide to open a flash mob event?"
Katy
: "I was in charge of running a K-pop contest at our Culture Center. I noticed that the most performed songs were from YG Entertainment artists. After finding out that there was a
Big Bang
fanclub in London, I decided to prepare this event." Q.
"Was the recent SM Entertainment concert in Paris an influential factor?"
Katy
: "I mustered the bravery to start my own after seeing SM. I heard that there were talks of inviting YG artists at a world-famous cultural festival, so I wanted to hurry up and start one to raise awareness." Q. "
Realistically, how many people listen to K-pop in London?"
Katy
: "Koreans talk about it a lot to their friends. Before, it was usually listened to by people who switched from listening to Japanese music to Korean music, but now that videos like
2NE1
are featured on YouTube's main page, the number of listeners is growing at a faster pace. People my age look at YouTube, Facebook, and other Hallyu sites for K-pop." Q
. "What is so captivating about K-pop to fans there?"
Katy
: "They think that English music has been here for such a long time and that it's becoming repetitive. Korean music carries a new language and a new style, so it's exciting when you encounter it. From performances to visuals, we feel that they exceed English artists. Everything that goes into one album, like the fashion, is really charming. There are bands here, but no idols. It's difficult to see a group like Big Bang where five members are dancing together." Q. "
Were the dress code and other details for the flash mob all your ideas?"
Katy:
"I collected ideas and opinions on the songs and themes, and made a decision from there. We were only going to do Big Bang and 2NE1's songs at first, but there were also a lot of
1TYM
fans. We also recently found out about
MBC'
s '
Infinity Challenge
' songs, so we included those as well." Q
. "What do you think is so charming about YG's music?"
Katy: "I think that there's a nice musical balance.  It's not Western, it's not Eastern, it's just a nice blend.  2NE1's '
I Am the Best
' and
GD&TOP
's '
High High
' are both popular songs. They call Big Bang's
Taeyang
'Taeyang-nim'." Q
. "The language is obviously different, so what makes people fall in love with it?"
Katy
: "It may be unfamiliar because of the language, but I think that's what makes K-pop all the more charming. We're also able to learn the Korean language while listening to Korean music." Q. "
What about competition from other genres or artists?"
Katy
: "Fans here aren't fans of just idols, but the entire YG label. From
Teddy
to
Jinusean
, and even 1TYM, we're all fans of them. The popularity of other artists is also growing." Q. "
What do you think is necessary to raise awareness about K-pop to the general public in England?"
Katy
: "Having Korea CDs available for purchase in record stores and not just online will be of great help. We're very open to new cultures. There aren't books or CDs here, but the potential is still definitely there." Q. "
Are you planning any other projects to spread K-pop?"
Katy
: "If the concert actually happens, I want to work as a promoter. If Korean artists try just a bit more, I think we can make a big wave. Big Bang even recorded a video for their fans here, and it's gestures like that which touch the hearts of international fans." -- The fans also remembered to support Big Bang's Daesung by singing "Baby Don't Cry" in unison. Source + Photos: Star News via Nate, Mydaily via Nate