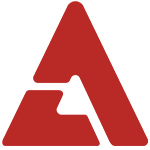 Thanks to MBC's new program, "I Am a Singer", Korea's been experiencing a revival of interest in their legendary artists. Though the music industry was reported to be disgruntled by this new development, YG Entertainment's Yang Hyun Suk has stepped up to defend the show and everything it stands for. Through an interview with OSEN, Yang Hyun Suk expressed:
"When I first heard that Kim Bum Soo won #1 for the first time in his career, I felt a lump in my throat. 'I Am a Singer' is undeniably an excellent program, and the fact that music industry representatives are opposing the direction of the show is definitely news to me. Music is like fashion in that trends come and go. Hearings news about how Kim Bum Soo was able to grab his first win demonstrates just how bias our music industry really is. To me, I'm ecstatic that talented singers like Kim Bum Soo are finally able to receive spotlight through shows like 'I Am a Singer'. YG itself houses idols like Big Bang and 2NE1, but I'm glad and also welcoming of the veteran singers' return. Instead of a world dominated by idols, it's better that a more variety of singers and a wider diversity of genres are heard in the Korean music industry. Reflecting back on the past couple of years, the industry seems to have swayed too far to one side. When talented singers emerge, the wave of interest sways to that side. When idols gain popularity, the wave of interest sways to that side, thus leaving the others with no place to stand. It's so fortunate that such a program allows talented singers to reinvent past hits and communicate with the public."
When asked why he agreed to an interview specifically on the show, he answered:
"I felt that since our artists and myself have no relationship to the singers on the show, as well as the fact that YG is known for being an idol group agency with Big Bang 2NE1, it'd be easier for me to speak more transparently. Through the show, I've realized once more how important it is for songs to be able to move the heart. How amazing is it that people are finally focusing on the music itself and taking an interest in it? I applaud the show's efforts and hope that 'I Am a Singer' continues to advance and improve itself." Industry representatives are opposed to the show releasing remakes into the digital market, but this does not reflect YG Entertainment's opinion. I myself am actually curious as to who would say such a thing like that. These singers are merely moving the hearts of viewers with their talent, why must such a situation arise? It's truly upsetting.
-- Source + Photos: OSEN via Naver