Male trio JYJ has taken legal actions against Avex, their management company in Japan with whom they've been having trouble with, for interfering with their charity concert. JYJ's Korean management company, CJES Entertainment, has filed a lawsuit along with an official statement on their webpage, while Avex was quick to respond with an official statement as well. What caused the problem? To start off, Avex suspended their contract with JYJ last September. The group, while not legally allowed to perform in Japan without Avex's permission, was planning on a charity concert to help the victims of recent Tohoku earthquake.  However, Avex stepped in and pressured them to cancel the show, presumably arguing that it violated their no promoting rules. CJES asked the Tokyo regional court for a provisional disposition regarding disruption of performance, meaning that they are asking the court to step in and stop Avex from cancelling the concert. JYJ has expressed that they are determined to go ahead with the concert regardless of outside interventions. Below is an official statement posted by CJES's Mr. Baek Chang Joo on their Japanese webpage.
"We thank you for showing us your continued support last year with JYJ's world ide album and promotion, despite the fact that our contract with Avex was suspended and we could not promote in Japan. When Japan was in sorrow after an earthquake hit eastern Japan, JYJ grieved with you as if we were a member of your family. We planned a charity concert in order to help Japan's recovery and to show gratitude for your love. Although we started out with a good intent, there have been external pressure against us, such as concert hall bookings being cancelled. We are sorry to worry our fans who have already purchased the tickets for the show and are waiting patiently. While we thought about cancelling the concert as we might not be able to put on our best performance for our Japanese fans who have been waiting so long for JYJ's performance, we have decided to keep the promise we made with our fans who waited in patience. We are pressing on. We would like our Japanese fans to understand this concert, not just as a one time event, but as the starting signal for JYJ's Japanese promotion. Our stage might be a bit lacking, but please have faith in our sincereness and continue showing us your support. JYJ will not bend to such pressures in future and will visit wherever we can to perform for our Japanese fans. I too, will personally wage my everything, in order for JYJ to play their music and share their stories with our Japanese fans to thank for your support. Japanese fans of JYJ, please continue your support for us as you have done all along. We can, because there is faith."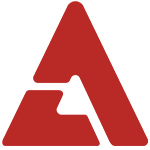 Avex quickly posted their side of the story on their official webpage, arguing,
"The charity concert was planned without the consent of our organization, which owns all rights to management of JYJ within Japan. We have reacted in fair and reasonable ways to this invasion of our rights... We have been receiving complaints from anti-social groups and members of our board have been receiving threats."
An inside source familiar with the concert was quoted as saying,
"Avex claims that they have the rights, but they suspended the contract one-sidedly. They continue making profits off of JYJ through DVD sales and such, but really, they're stopping JYJ from performing in Japan. Contract with Avex was something completely unrelated to the one with SM Entertainment, and they're interrupting JYJ's promotion at the same time that JYJ is taking legal actions to void their contract with SM. I do not think this is fair."
=== Stay tuned to
allkpop
as the JYJ saga continues on. Source: OSEN via Nate