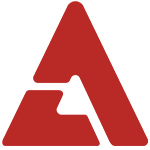 After releasing their comeback digital single, "
Transform,
" earlier this month, singer-songwriter trio
MATE
guested on this week's
Mnet
's "
M SoundPlex
," their first and last music program appearance for their comeback. Mnet reported,
"Like the transformation they've undergone for their new single, the group brought about a fun energy on stage that received a positive response from the 200-member audience."
Asked to describe their ideal woman,
Jung Jun Il
replied, "
Just a girl
,";
Lee Hyun Jae
replied,
"Someone I can communicate with
,"; and
Im Hun Il
replied, "
Kim Yuna!
" This performance will be the group's last for the next two years, as member Im Hun Il will be enlisting in the army in the coming months. -
< Take to the Sky >
http://www.youtube.com/watch?v=Jcnr0PtDHgEac Source: OSEN via Naver