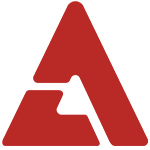 Huh Gong
, the twin brother of "
Superstar K2
" contestant 
Huh Gak
, made his singing debut on March 24th through the release of "
I Only Love You
", featuring
miss A'
s
Fei
and
Suh Doo Won
. Huh Gong joined
Mnet
's special hip hop brand album, "
New Story Part 1
" (which will feature other artists like
Rhymer
and
Sunny Side
's
Chang
), as the album's title track feature. "I Only Love You" was written by composer
Na Ui Hyun
(known for
MC Mong
's "
Indian Boy
") and features guest rapping by
Hoony Hoon
. Na praised,
"Most men have difficulty reaching such a high key, but Huh Gong was able to reach it with no problem, which surprised us all."
A representative of the album production team added,
"Huh Gong was hesitant to participate in the album at first because of the pressure, but we emphasized that he had impressive talent as a singer and finally persuaded him to take part."
Check it out below! http://www.youtube.com/watch?v=MgN0W5GEDz4 Source: EDaily, Star Today via Naver Tip: Jae