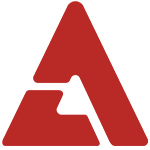 On the February 7th broadcast of KBS2TV's "Yeo Yu Man Man," 2PM's Taecyeon shared his thoughts on his enlistment situation. Last December, it was revealed that Taecyeon gave up his American permanent residence visa so that he may be able to fulfill his mandatory civic duty as a Korean male citizen. Taecyeon planned to enlist actively, however, he soon faced some controversy when he received a level 4 on his physical examination, which limited him to public service duties. On the show, Taecyeon explained,
"After seeing such a severe national event, I began to reflect upon myself. Though it is possible not to have a press conference, it came to be this way... Because my vision is incredibly bad, I asked. They said that if my vision doesn't get better, I would be unable to be a soldier on active duty. I plan on going after getting my vision corrected."
Taecyeon was asked whether anyone tried to discourage him from his decision. To this he replied,
"Everyone from my parents to my fellow members and agency tried to stop me. They asked, 'Why would you take the hard road when you can take the easy way?' My mind turned out this way."
Source: TV Daily via Nate