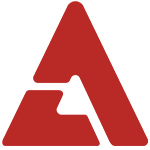 Although she's been headlining for having a 'mannequin body' for quite a while now, singer
G.NA
revealed that she had no idea what those headlines meant due to her poor Korean skills. Ever since her album jacket photos for "
BLACK & WHITE
" were released, netizens immediately noticed her well-proportioned figure by measuring her height to be nine times the size of her head, which resulted in the nickname '9-proportioned beauty.' Unfortunately, the word is also synonymous with 'fool' in Korean. "
When I first heard about the '9-proportioned' nickname, I wondered why people were swearing at me. I'm not as fluent with Korean yet, so I thought 'deung-shin' meant the swear. Still, it feels good receiving good reviews on my songs and garnering greater interest."
When asked whether she felt put off by the sudden interest in her body, she replied,
"I like to consider it as positive interest in my transformation. It makes me work harder to improve myself."
G.NA is also known for being a perfectionist, as she's reached the level of her staff members in monitoring her performances, make-up, style, and even body management. She explained,
"I have a lot of interest in different aspects of my career, so I ask and learn from my staff members. I don't think it's necessary for other people to be responsible for me. I want to become confident in myself so that I can figure things out on my own when others aren't around to help."
Source: TV Report via Nate