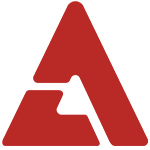 Song Seung Heon
and
Kim Tae Hee
are to share a 'stairway kiss' in their drama! On the upcoming episodes of MBC's Wednesday & Thursday drama '
My Princess
,' Song Seung Heon and Kim Tae Hee will share a risky kiss, which is scheduled to air on January 26th and the 27th. The pair have always argued with one another, but they grew fond of each other over time, and they will finally go deeper into the love lines, showing a more developed relationship. In the 7th episode, Lee Suhl (Kim Tae Hee) and Park Haeyoung (Song Seung Heon) visit a small village on an island where they shared childhood memories. Lee Suhl begins to slowly find memories of her father and couldn't hold in her excitement as she decides to drink a bit. In a drunken state, Lee Suhl receives a piggy back ride from Haeyoung and she pecks a surprise kiss on Haeyoung's cheeks in midst of her drunken banter. Haeyoung is surprised for a moment, and says to Lee Suhl, who blinks and smiles gently, "
What happens right now…forget it
," and shares a romantic kiss with her. The two filmed the kiss scene on the snow-covered stairs as they fought through the rigorous winds where their lips could freeze. With the kiss scene that could melt Jack Frost, it evokes curiosity as to how the relationship of the two will change. A representative of the production company
Curtain Call
said, "
Haeyoung did purposely prevent Lee Suhl from 'becoming a princess' ,because if she did become a princess with Jaegun, all of his inheritance would be taken away, but he couldn't hide his beating heart for her and now they're slowly transitioning into falling in love
" and "
Episodes 7-8 will be the starting point in foreshadowing the love line between the two
".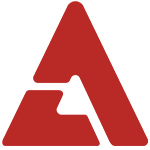 Source: Nate