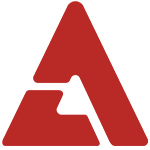 Earlier today,
KARA
released the audio track for their featured remake of
Lena Park
's "
I'll Write You A Letter
" off producer
Kim Hyung Suk
's
"2011 Kim Hyung Suk With Friends Part. 1?
album. On January 13th, the music video for the track was released. Although the members of KARA are not featured in the music video, the music video features the artwork of a sand artist by the name of Ji Soo.  The sand art tells the story of a princess who writes a letter to her love asking him to save her from her tower. It's a rather unique interpretation of the song, and it captures the sweet spirit of the song into a music video format. Check out the fairytale sand art music video below! Thanks to Tony Nguyen for the tip!