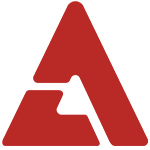 Despite being in a profession completely unrelated to all aspects of Korean entertainment, Jaeson Ma has made headlines here at allkpop due to his relations with Korea's top entertainers. In the past, he's been seen with the likes of 2NE1, SNSD, and Super Junior, as well as many other actors/actresses and entertainers. We've got an exclusive interview with the man himself, as well as never-before-seen pictures of his friends and pupils supporting him in his latest endeavours. For those of you who may not be familiar with the name, Jaeson Ma describes himself as "an artist, entrepreneur, and pastor" who grew up in California's Bay Area, but is now situated in downtown Los Angeles. He is currently set to release an album (titled "GLORY") on December 7th, which f(x)'s Amber teased about a couple of weeks ago. Along with the album release, Jaeson Ma will be hosting an online event called "GLORY Album Online Release Experience", in place of the previously-planned release concert, which has been postponed to next year. In celebration of his album release, various Korean/Asian entertainers have come together to show their support for this artist via exclusive pictures (first seen on allkpop, sans Amber's), announcing the date of the online event. Those who sent in these supportive pictures include 2NE1's Minzy, Gummy, DJ Murf, Jinusean's Jinu and Sean, f(x)'s Amber, Big Bang's T.O.P., After School's Bekah and Kahi, 1TYM's Danny, Uhm Jung Hwa, SNSD's Sooyoung, Super Junior's Siwon, U-Kiss' Alexander, Masta Wu, Jin the MC, Elva Hsiao, Eric Suen, Janie and Jill Vidal, Jung Ryeo Won, Soy, Jun , Van Ness Wu, Brian Joo and Jeon Hye Bin. Additionally, Yakov, a famous author/artist in Korea, showed her support by creating a unique emblem for "GLORY." Sit down with us as Jaeson Ma discusses the "GLORY Album Online Release Experience", his connections with Korean entertainers, and more! Check it out below! [caption id="attachment_174842" align="aligncenter" width="600" caption="Yakov's special design for Jaeson Ma's "Glory""]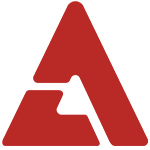 [/caption]
AKP: What can we expect from your latest album and your album release online event?
Ma:
My latest album is titled "GLORY." It's a music album very different from anything in the industry right now, there is no genre to describe it. I basically inspire others by speaking over music. It took almost two years to finish, and it was a blessing to have so many different creative producers and artists be a part of the process. My first song "
LOVE
feat.
Bruno Mars
" has had over 3 million hits on Youtube as an independent single, but what has been most amazing is the daily comments I get about the song's message that continues to challenge and change lives. This is an inspirational album - every song has been created to uplift the human spirit. On December 7th, I am going to have a "GLORY Online Experience" - it will be a LIVE ustream.tv event where I personally share each of the songs off my new album "GLORY" to a worldwide audience. Those who login live will get to hear me talk about the inspiration behind each song, as well as ask questions. I'm really excited, cause it's going to be
both live and interactive. I just got off a 30-city tour for a feature film documentary, "
1040
", and was able to perform to thousands across the U.S. and Asia
.
I really want this music to be a gift to all those who have supported me worldwide. Originally, we wanted to do a live concert in LA, but we are planning a top tier quality concert called "
GLORY THE MUSICAL
" for 2011 that will blow the world away... so we are going to postpone the concert for now, and do a live album listening experience so this way everyone from around the world can
celebrate and be a part of the GLORY album release.
AKP:
We've heard that the proceeds of this album will go towards a charity. Which charity are you planning to donate to?
Ma:
Stay tuned on that. I can't say too much, but in 2011 we are going to be dropping an online campaign where we will use each song from "GLORY" to give back to charity and help those in need. We are working with different local and international charities, who will be announced in 2011. The campaign will challenge others to give through my music,
and will also be a platform for other artists to give back
to their communities as well. As of right now, I am personally donating to a non-profit organization called "
PROJECT L.A.C.E.
" (Loving Abandoned Children Everywhere)
with the first single 'GLORY'. 
They are currently renovating a youth center for homeless children near my home in downtown L.A., educating and mentoring children of homeless parents. 
Both children and the plight of the homeless are issues close to my heart because I grew up poor myself, and I know what it's like to come from a struggling family. What we're doing with PROJECT L.A.C.E. is bigger than just a financial contribution. It's about raising awareness and empowering others to help out where they can, wherever they are. We're simply taking the first step in hopes of encouraging others to do the same.
AKP: What is the central message behind this album?
Ma:
The reason why I called the album "GLORY" is because to me, true 'glory' is living for a purpose bigger than yourself. It's not about me, or using this music to gain fame and fortune; it's about using my music to inspire others to be better, to give back to society, and to live selflessly for others by using the gifts and talents God has given each of us to glorify Him with. Every song on the album describes a different aspect of GLORY - it's a concept album, and I pray that not only the music, but the message will spark a movement to inspire others to live for glory.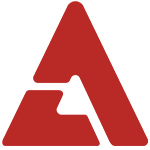 AKP: On allkpop, you're well-known amongst our readers for having connections with top Korean celebrities. What exactly is your connection with them?
Ma:
It's a crazy story how I got involved with K-pop artists. I've been a pastor for about 10 years
but starting just a few years ago, many artists/celebrities from Hollywood, Hong Kong, Taiwan, China, Southeast Asia and now South Korea
have reached out to me for personal help, inspiration and encouragement. Maybe it's because I'm an artist as well that they feel I'm easily relatable, but I see it as my calling to not only be their pastor, but a true friend who helps them find their purpose and destiny in God.
AKP: How did you first get drawn into the Korean entertainment industry as a pastor?
Ma:
The way I began to minister to Korean artists began in 2008 when I spoke at a conference in Seoul. A few celebrities came to hear me speak and shared with me the problem of celebrity suicide in South Korea. During that time, a number of prominent Korean celebrities committed suicide, so my heart broke when I saw how many of these artists who seemed to have it all, were actually living very lonely and fearful lives. Having to live up to the many pressures, expectations and negative judgments as public figures had forced many of these celebrities to take their own lives, but I knew if they could find hope in God, things could change for the better. Since 2008 I've been going back to South Korea continually meeting with artists, celebrities, and industry executives in order to mentor and encourage them in their faith; to let them know they are not loved for what they do as celebrities, but for who they are as children of God, that they may live not for the approval of others, but for God's glory.
AKP: Why did you decide to go the entertainment side of pastoring? Why the unconventional as opposed to the usual?
Ma:
I decided to go to the entertainment side of pastoring, because I saw the need. My mentor is 
MC Hammer
; I've worked with him for over 10 years and he has taught me much of what I know. He is also an artist, entrepreneur, and pastor. By working with him early on at age 18, I saw and believed in the power of media and entertainment to influence culture. Whoever controls the media, controls the minds and images of the culture. If we are to spread a message of faith, hope, and love, we must use the tools available to us at our disposal to communicate that vital message. This means, using film, music, technology, social media because this is what our current culture is engaged in. I guess you can say it's unconventional to minister to artists/celebrities, as opposed to preaching behind a pulpit every Sunday, but to me, the recording booth is my pulpit, using film is how I can preach a sermon or tell a story. I tell people all the time, "I believe if Jesus was alive today living in Los Angeles, He wouldn't be a pastor preaching behind a pulpit - I believe He would be the greatest Hollywood director making films bigger than Avatar!" Why? because if you read the life of Jesus, He spent most of his time telling stories or parables, relating to common people, engaging culture personally and directly to communicate His message. And today, the main cultural influencers in our postmodern culture are not so much our parents, teachers or even pastors like myself; they are pop stars, celebrities and cultural icons who are being followed by millions on Twitter, online, and through media. If we can reach artists and cultural icons, we can reach the world in a positive, meaningful, and eternal way. Jesus didn't change the world with many, He changed the world with a few - 12 to be exact. I hope that my serving, loving, and influence over each artist can have a similar effect.
AKP:Which Korean celebrities have you worked with or befriended in the past through your line of work?
Ma:
I'd rather not name any specific celebrities, cause that is not my goal to be a pastor working with celebrities. My heart and passion is to serve and support K-pop celebrities, or anyone in fact, as a friend, a fellow artist, and pastor if they see me that way. There are a lot of news articles about different K-pop celebrities I'm friends with, and I can say that we do have a private community of prominent K-pop celebrities who meet regularly in Seoul to learn, pray and encourage one another in the industry to live by faith, and not by sight. I am very thankful for all my K-pop artists-friends who are supporting my new album "GLORY"; it truly means a lot to me that they would support the message and mission in my music.
AKP: Do you have any closing words for our readers?
Ma:
I hope this will inspire others to live for glory! And one more thing - wow, K-pop fans are seriously the most dedicated, crazy in a good way, amazing fans in the world! I love you all,
kamsahamnidah
and
Sarang hae yo
! Please do support and buy my album GLORY from itunes.com/jaesonma on December 7th and tweet #GLORYDEC7 the day of to spread the GLORY! THANK YOU!
--
To support Jaeson Ma on his latest album release, make sure you buy the album on iTunes or purchase a hard copy here. Remember, proceeds of this album will go towards a charity! In addition, don't forget to tweet #GLORYDEC7 along with your favorite K-pop entertainers on December 7th! And tune in to the "GLORY Album Online Release Experience" on the same day at 8 PM PST at www.ustream.tv/user/jaesonma. For more information regarding the event, visit here! Jaeson Ma's Official Website Jaeson Ma's Twitter [gallery]