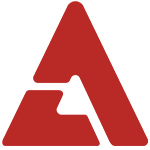 Before we begin, welcome to
allkpop
's newest editorial feature, "
Unhyped Talent
"! Through these periodical articles, we hope to spotlight deserving and talented artists who sometimes gets overlooked by their more mainstream peers. --- While muscular, 'beastly' idols are dominating mainstream music in 2010,
10cm
melted the hearts of indie fans with the exact opposite approach. Composed of vocalist
Kwon Jung Yeol
and guitarist
Yoon Cheol Jong
, the band's soothing melodies and engaging lyrics expressed the vulnerable sides of men, leaving music listeners everywhere craving more from the duo. The two members are fresh, witty, and full of contradictions that translates well into their songs. Their stage name '10cm' isn't derived from some clichéd marketing stratagem; rather, it's from the height difference between the vocalist and the guitarist. They claim themselves to be a
Jason Mraz-
influenced, '
New York-Manhattan style
' band that exudes an intelligent, sophisticated feel.  However, once actually confronted, they're quick to answer - "
Just us hoping to look like big shots. It's all just a bluff, really.
" The two are firm believers in the idea that style can be achieved without money. After all, just because one is poor doesn't mean that the savory tastes of coffee and cigarettes are foreign to them. Under such beliefs, the two old high school buddies came together in 2009 to venture into the Hongdae music scene. For a while, the acoustic folk duo lived off their live performances, which afforded them the lifestyle they've always dreamed of: coffee, cigarettes, and freedom. But under heavy requests from their growing fanbase, the group got up and out of their comfortable lifestyle in order to embark on an official debut with their first ever EP, "
10cm
" (released in March of 2010). Within a year of their entrance into the scene, the group re-emerged with candid lyrics depicting the banal, realistic facets of love. Through five songs - "
It's Snowing
", "
4 AM
", "
Healing
", "
Good Night
", and "
Deadly
" - their debut EP delivered raw sounds and emotions that were neither modern nor trend-setting, but yet potent enough to move the hearts of listeners. Having only their instruments, voices, and a little money, the duo had little choice but to rely on friends and equipment found in their homes in order to produce their first EP. For instance, when listening to the track "Deadly", the song sounds like they deliberately went for the casual 'live' concept by including the echos heard in the background. However, the effect was in fact unintentional, and was merely the result of having just one regular bedroom and a simple mixer to record the song with. Before the beginning of the song, you can hear them mumble the words, "
Let's not think of it as wasteful
." The duo explains, "
The song was recorded in a regular room, and we had sung the wrong lyrics and played the wrong notes in the best version of the song we recorded. We boldly deleted it, and that's why we said not to think of it as a waste. During the recordings, our voice was so loud that you could barely hear the guitar. So in the end, Jung Yeol sang behind me while I played the guitar. When I had to harmonize during the chorus, I had to move my head away from the mic (Laughs)
." They may have had difficulties recording the track, but the song is treasured like a jewel. "Deadly" is a sweet love song about a man who has fallen so deeply in love with his woman that anything she does drives him to a perfect state of bliss; so much so that he feels like it could kill him. The group's biggest break came in the form of a rock collaboration album for music label
Happy Robot
, titled, "
Mint Paper Project Vol. 3 - Life
", released in May of 2010. Because the duo were not under any label, 10cm's first EP was only sold in a record store in Shinchon that catered to indie artists. With their participation in the "Mint Paper Project", however, their song "
I'm Scared of the Dark Tonight
" skyrocketed the duo to fame, allowing them to rank right alongside
f(x)
's "
Nu ABO
" in popular karaoke hits. They also placed first on various indie charts for multiple weeks in a row. The song is simple in that it only features two instruments: a guitar and a djembe. What makes the song shine though are its lyrics. Sweet and shy, its lyrics reject the stereotypical male image and the 'beastly charisma' that is so praised in mainstream music, by depicting the vulnerable feelings of one man in all his honesty. The word 'love' is never mentioned once, as just the romantic connotations in each line alone are able to bring out a surge of emotions in the listener.
<I'm Scared of the Dark Tonight Lyrics>
I'm scared of being alone tonight I opened the windows and the wind sounds strong People won't look after me Please stay by my side until I fall asleep Could you catch that bug squirming over there? Crumble it with a tissue and throw it out the window I'm not as strong as I seem today Just for tonight, I want to be in your arms and listen to your lullaby I'm scared of falling asleep alone I feel like something is in that room over there Hold on a minute, I'm not usually like this But please don't go home until I fall asleep Could you lock the front door just in case? Turn off the lights when you come in, and leave the door open a tad too I'm not as strong as I seem today Just for tonight, I want to be in your arms If you're afraid that I'm thinking bad thoughts with a black heart You can tie me to that chair over there Look outside the window, it's raining It's too late to go home now The buses have stopped running and taxis don't reach here I'm scared of being alone tonight Please run your fingers through my hair until I fall asleep Trust me, I'm not normally like this I just want to be in your arms tonight and listen to your lullaby Just for tonight, please don't leave
Another track that spiraled up to success alongside "I'm Scared of the Dark Tonight" was a song from their first digital single, "
Americano
." Both songs were equally loved and acknowledged by indie music lovers, yet if one had to point out a difference, "Americano" was not even an official track. Rather, it was just a song that rose to fame through their performances in gigs. It was only until the duo finally listened to the constant requests from their fans that they decided to release an official version as a single a few months later. 10cm has a rather laid back, unsystematic way of creating their music - instead of sitting down and planning them out meticulously, their songs are written as they talk to one another in their everyday conversations. In the case of "Americano", it began as one verse that was randomly thought of by one member, but eventually progressed to its completion after many sessions of throwing sporadic ideas to each other. "Americano" has an upbeat, buoyant rhythm, with a melody that was again created by the dual harmonization of the acoustic guitar and unconventional djembe. The simplicity of the lyrics convey the singer's pure love for Americano coffees, expressing his need for a coffee in any type of situation. A fun and trivial comment to note here is that during the last third of the song, they actually sing "
Bitter! Bitter! Bitter!
" in-between their usual chorus lines to express the guitarist's thoughts on Americanos being too bitter for his taste (
he prefers Lattes instead
). The witty duo also declared that they will not, by any means, accept their fans committing treasonous acts of drinking a Mocha Latte while listening to "Americano."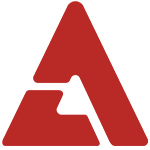 With so much to offer, what's in store for the duo's future? The vocalist stated, "
We're just glad to be making music and are actually wondering how we're even able to earn an income from this. If we were to actually commit to a record label, we'd be forced to write music under the intention of having it succeed, which we're sure will have its own consequences. For now, we're not interested in any of that
." That doesn't mean the group hasn't been earning interest from record labels though, as their talent alone has caught the attention of many. Despite their offers, the group still feels that they have more to learn and hone. "
Composing 100 albums worth of songs and hoping that someone will buy at least one of them,
" said Yoon on the band's hopes for the future. With the trend of mainstream music moving further towards the same old robotic tunes and cluttered vocals, the untainted music of 10cm definitely comes as a breath of fresh air, and deserves a lot more recognition from not only the indie scene, but the music industry as a whole.  The stories behind each of their self-composed songs alone are enough to pique the interest of any music lover and amuse even the most primitive of listeners. The soft taps of Kwon's hands against the djembe and the eloquent strumming of Yoon's guitar is something that the trend of machine-generated music simply cannot compare with, or ever live up to until 'artists' (read: made-for-profit idols) get right back down to the roots of true, authentic music. Check out some of their other songs below. --
<Corona>
<Kingstar>
<It's Snowing>
<I'm Scared of the Dark Tonight><Music Video>
<Cover><Maroon 5 -This Love>
- Written by
VITALWARNING
& 
VITALSIGN
.