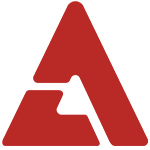 November 23rd marked the premiere of
Ryan Higa
's (
Youtube
alias nigahiga) and
Wong Fu Productions
' premiere of their latest short film,
"Agents of Secret Stuff",
and what would
allkpop
be if we weren't there to bring you exclusive behind-the-scenes coverage of the event?! Held at the
CGV Cinemas
in Los Angeles' Koreatown last night, "Agents of Secret Stuff" opened up to a bustling crowd of Youtubers and fans alike. With special guests faring from
David Choi
and
Kevin Wu
(a.k.a. kevjumba) to
Quest Crew
and
AJ Rafael
, the premiere boasted an eclectic group of Youtube stars. And that doesn't even begin to mention the stars of the film--which they described as too short to be a movie but too long to be a short--that were present at the event: Ryan Higa,
Arden Cho
,
D-Trix
of Quest Crew,
Smosh
,
Kassem G
, and
Hiimrawn
. The night was essentially a watered-down red carpet event--minus the red carpet--for Youtube stars. As fans and the collective group of Youtubers slowly took their seats in the theater,
Phil
,
Wes,
and
Ted
of Wong Fu Productions, as well as Ryan Higa, came up front and center to thank everyone for their attendance and support. Soon after their words of thanks, the film began.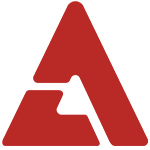 Following the life of an ASS (Agent of Secret Stuff), Aiden, the film's protagonist, is given a mission to protect Taylor, an ordinary high school teenager--or so she seems to be. We won't give the rest away, just check it out below! After the film, attendees were treated to a behind-the-scenes look at making the film. In addition, Wong Fu Productions just released a bloopers reel that was not featured at the premiere, so check both of those out below! Closing the screening of their film, the whole cast came up on stage and introduced themselves. They also allowed for a brief Q&A session in which they revealed several interesting facts. Some of these interesting facts were...
-Despite being from Los Angeles, the film was shot in Sacramento in July, which unfortunately for them, was during a heat wave. -They almost lost the film because their computer died. -The kiss scene between Ryan Higa and Arden Cho took several takes. -Ryan Higa wrote the storyline in a college screenwriting class. Impressive! -Originally, the story was going to be about ninjas.
Afterwards, the cast as well as the special guests took some time to sign posters and take pictures with fans. Though a bit hectic, the night was definitely lively. With what seemed to be all of Youtube there, the event was a great success! We would like to thank Wong Fu Productions for their invitation and hope to see more great films from them in the future! Check out our photos from the fun-filled night and make sure you show your support for each individual Youtuber by visiting their pages! Photography by: Terence Lee