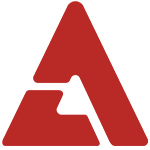 Hello kids of the new school - welcome to "Way Back Wednesdays", a weekly editorial dedicated to unearthing nostalgic hits. These days, a song released only 2-3 years ago elicit responses like, "
Oh that song is sooooo old
" and "
I haven't heard this in forever!
" When I say 'nostalgic', I mean that the song has to be ripened to an age where you laugh at the fashion, wonder what they were thinking, and find yourself flooded with good memories. Since this is my first post for "Way Back Wednesday", I debated over whether I should dedicate it to the very first K-pop song I heard, or to the one that kickstarted the K-pop movement as we know it. I opted for the latter.
H.O.T
("High Five of Teenagers") shot to the spotlight in 1996 with the single "
Candy
", and with it,
SM Entertainment
CEO 
Lee Soo Man
changed the direction of the Korean music industry forever. By marketing 5 individuals with varying talents as one performance unit, he essentially introduced the first idol group in Korea. Overnight, 
Kang Ta
,
Moon Hee Jun
,
Tony An
,
Jang Woo Hyuk
, and
Lee Jae Won
became nationwide superstars.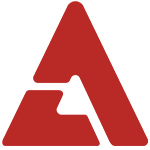 Truthfully, I didn't hear any of H.O.T's songs until 2000, a year before they decided to disband. Wait, before Johnny goes into a fit of disgust and kicks me off this article, let me clarify. 16 years ago, there were hardly any Korean kids in my area to introduce me to anything culturally-related, be it music, food, even just a simple exchange of conversation. There was no Youtube equivalent back in the days of 56k internet connections - and even if there was, I'd probably rip out my phoneline just waiting for the video to load. The point is, by the time illegal K-pop cassettes hit up the local Korean grocery store, H.O.T was already promoting their final album, "Outside Castle". Watching the music video now for the very first time, I feel both horrified and delighted. Who are these boys dressed like the mutant rainbow children of Kangol hats and the Stay Puft Marshmallow Man? Is that chick supposed to be Snow White?  Oh good God, I think her lipstick liner is darker than her lipstick. Yet... if I dismiss how horrifyingly colorful and bouncy this music video is, "
Candy
" still manages to make me grin. It throws me back to a simpler time of oversized GAP hoodies, Snapple, and chunky discmans that made you deliriously happy if you managed to run the whole CD without a skip. I think I can safely say that this feeling of indulgent nostalgia still secures "Candy" a spot in the "K-pop anthem" list today.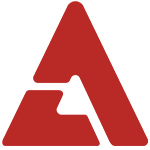 So what are the members of H.O.T up to now? The group broke up in 2001, for reasons that still remain dubious and hazy. Most have attributed the disbandment to a financial dispute between the boys and SM; reportedly, they only received 1% for every record sold. Lead vocalist Kang Ta stayed on with SM and released a few solo albums. He completed his military service earlier this year and stepped back into the game with "Breaka Shaka", his breakout single for the Chinese market. He also re-signed with SM, extending his contract with them for another 10 years. Leader Moon Hee Jun also stayed on with SM, and attempted to shed his 'pop idol' image by re-inventing himself as a 'rockstar'. Unfortunately, the transition was not as successful as he hoped; even after several album releases, he was still called a 'wannabe rocker'. Leaving SM Entertainment in 2005, Moon Hee Jun created his own entertainment agency, PS Entertainment. Don't really know what happened with that, as he's currently signed with Sidus HQ. Rapper Tony An left SM with Woo Hyuk and Jae Won to form their own trio, 'JTL'. The group eventually disbanded as each member focused on their own activities. Tony moved on to become quite the entrepreneur, as he created TN Entertainment( a music company), Skoolooks (a school uniform company), and Shinenihs (an undergarment company). He just wrapped up his military service recently, and released the comeback track, "I'm On My Way To Meet You". After JTL disintegrated, Lee Jae Won tried to make it as a solo artist. His career was barely clearing the ground when a rape accusation caused it to crash completely. Even though the charge held for only 3 hours, Jae Won's career was pretty much shot. Maybe he'll have better luck after he finishes up his military service sometime in 2011. Known for his dancing ability even in his H.O.T days, Woo Hyuk created a dance academy called 'Newest Entertainment' after the three members of JTL went their separate ways. He's also recently signed a contract to sing in China.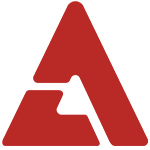 Fresh rumors have been swirling around regarding a possible H.O.T reunion. Kangta expressed his wish for the five of them to come back together, but apparently he's waiting for Jae Won to finish his military service in order for formal negotiations to begin. Personally, I think they're flogging a dead horse. The last thing I want to see is H.O.T go from unique and truthful artists to auto-tuned band #2039482.  Johnny disagrees and wants H.O.T to make a comeback - what about you guys?  Let us know in the comments below! We know how great it feels to re-discover your favorites, so we've added a few more MVs from H.O.T below! H.O.T - We Are The Future H.O.T. - 행복 (Happiness) H.O.T. -  빛 (Hope) H.O.T - I-yah! H.O.T - Line Up H.O.T - Wedding X-MAS H.O.T - Outside Castle