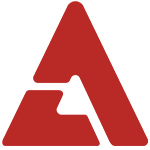 With the Adam Couple's
Jo Kwon
and
Ga-in
set to make their acting debuts on November 1st through
MBC
's daily sitcom, "
Request
," many have been wondering about the story behind their casting. The two have been receiving cast offers since the beginning of September, but had to reject them due to scheduling conflicts. Although the two stated publicly that they were wrapped up in their singing careers, the internal situation revealed to be quite different. One representative stated, "
Since the two are the representative stars of MBC's 'We Got Married,' different broadcasting companies try not to use Jo Kwon and Ga-in in their variety programs. They're afraid of promoting MBC's variety program in turn. In reality, it was difficult for Ga-in to perform as a solo singer on music programs other than MBC's 'Music Core.' The two were worried about accepting the sitcom cast offer because they were afraid of being boycotted
." Jo Kwon and Ga-in's "
We Fell In Love
" earned much love and attention in the first half of this year, but performances for the song could not be seen outside of MBC. Regardless, both have finally decided to show their determination in transforming into actors by accepting the recent casting offer. A representative stated, "
After a long deliberation, the two have finally decided to join the cast as cute twins. They have expressed that they would like to concentrate on the sitcom for at least six months
." The Adam Couple was also previously met with controversy after Ga-in's appearance on Jo Kwon's "
Family Outing 2
." Reports of MBC being angered with SBS using an MBC "product" surfaced, leading many to wonder whether there was any hidden tension between MBC's "We Got Married" producers and the Adam Couple. MBC clarified, stating that the "We Got Married" couples were to restrict their appearances on other company shows as a couple.  Still, both the
Brown Eyed Girls
and
2AM
were met with cold treatment when they attempted to appear on MBC's "Music Core," assumed to be out of the anger MBC felt for Ga-in's appearance on SBS's "Family Outing 2." On the other hand, MBC's "Request" is set to begin filming in October. The sitcom is about two families that live amongst one another, one being poor and nice, and the other being rich and selfish. The Adam Couple will be playing the role of twins from a single mother, who eventually join the family of the rich step-father. Source: Sports Chosun, Newsen, Osen Photo: Sports Chosun